Pandora finally brings podcasts to its desktop app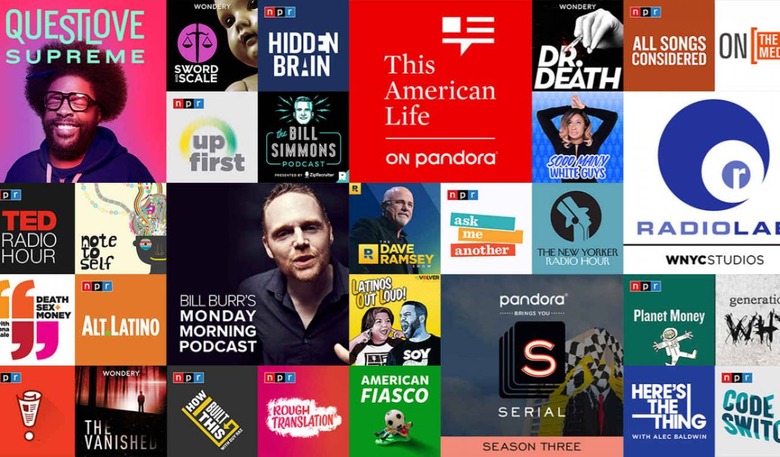 Nearly one year ago, music streaming service Pandora launched podcasts on its platform, but they were only available through its mobile apps. That has finally changed with the arrival of podcasts on its desktop app for Windows and Mac, as well as the Pandora.com website. With this change, users can easily access podcasts while working on their laptop, streamlining their activities.
Pandora made a name for itself by offering personalized music based on the user's own preferences. This same sort of technology was leveraged to offer personalized podcast recommendations for users, narrowing down the vast library of content to shows each individual user is most likely to enjoy. The Pandora app makes things simple by offering this content in its 'Recommended Podcasts for You' section.
Smartphones are the primary way most people listen to their favorite audio shows — they make it possible to play the podcasts over a car stereo system, for example, and to listen to them while away from the computer. Many people spend a lot of time working on a laptop or desktop, however, which is where access through the platform's desktop app or website comes in.
Starting today, users can pull up the podcasts section in their favorite browser on the Pandora.com website or through the dedicated Pandora desktop software. The desktop versions of the podcast platform still include access to the same personalized content found on mobile.
According to the company, it is now offering five times the number of podcast episodes compared to when the platform launched in late 2018. Users get access to more than 600,000 episodes from a huge number of shows across multiple genres, including true crime, comedy, dramas and fiction, sports, and more.