Pandora Featured Playlists give users Hipster Brunch and more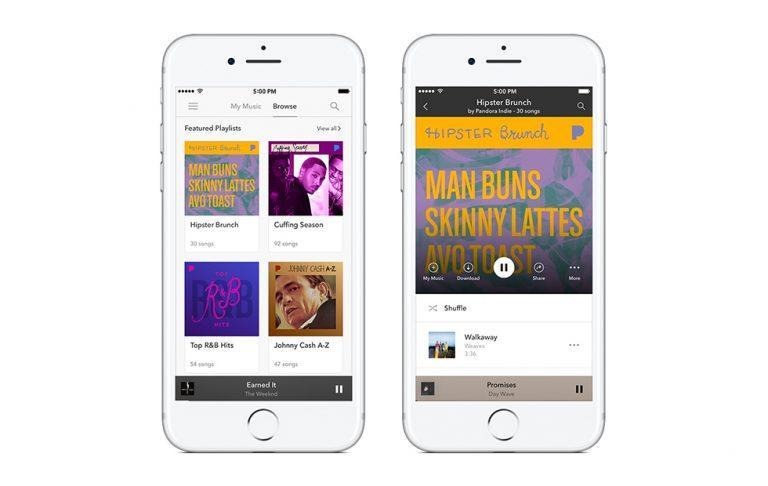 Pandora has launched a new feature that gives it a bit of Spotify flavor, and they come in the form of Featured Playlists. These playlists are assembled around various musical themes, such as 'Hipster Brunch,' giving users a fast way to play various music targeted at a particular circumstance or time of day. Many of these playlists are joined by a related radio station, making them available to everyone.
Pandora is free for everyone at the basic level, of course, but it also offers both a Plus and Premium subscription. Assuming you're a subscriber, you get access to Featured Playlists that take the hard work out of finding the right shuffle for your needs. That Hipster Brunch, for example, gives you something to listen to over your avocado toast and afternoon mimosas.
Need something a little less millennial? There's a 'back in the day' playlist, as well as things like Tight Pants Dance Party, a motivational playlist called Beast Mode, Top Country Workout Songs, Heartbreak Reggae, 'I Hate My Boss,' a pumpkin spice latte playlist, and more.
Not all of these playlists have a twinned radio station, as Pandora calls it, but some do and anyone can listen to those radio stations. Playlists with a related station include that pumpkin spice latte option, a 'Woke AF Comedy' station, Hipster Brunch, Modern Yacht Rock, Country Drinkin' Songs, Hipster Brunch, Turn Out The Lights, and more (links to them can be found individually in the source below).
SOURCE: Pandora Blog