Pandora boasts 52 million active users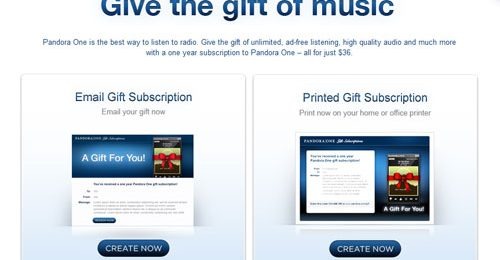 Online music streaming company Pandora recently announced its financial results for Q1 fiscal 2013. The company generated total revenue of $80.8 million, which is a gain of 58% year-over-year. The bulk of that revenue came from advertising with $70.6 million generated there. The remainder came from subscriptions at $10.2 million generated.
While the numbers sound good, the company is still expecting a net loss per share of between $0.07and $0.11 for fiscal 2013. Pandora now boasts 51.9 million active users, and those users consume 3.09 billion listening hours of music. That is a lot of people listening to music.
The 51.9 million active user number is up 53% year-over-year. Pandora holds 71.7% of the US Internet radio services market. Pandora commands almost 6% of the entire US radio listening market. Pandora predicts between $420 million and $427 million in revenue for fiscal 2013.
[via TechCrunch]