Pandigital shuts down, will not honor existing warranties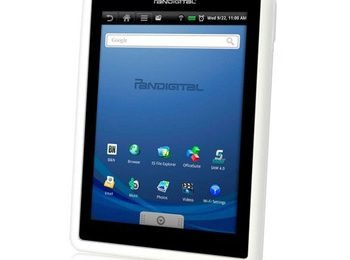 Budget tablet maker Pandigital has officially been shut down, and the company's products are being sold off by liquidators trying to get a fraction of the original value from Pandigital's remaining assets. Pandigital initially started the sell off over the summer, and are now officially calling it quits.
Current Pandigital tablet owners are a bit out of luck, though, as well. The company has sent out notices to its customers that all warranties on their products are now cancelled. Pandigital has been offering Android tablets and eReaders for a few years now. While Pandigital isn't a household name, their products tended to be priced much lower than the competition, which made them stand out to some customers.
Pandigital has gained some recognition, though, after they started launching tablets. The company's product lineup, however, is pretty extensive. Pandigital manufacturered media tablets, eReaders, digital photo frames, digital cameras, internet radios, photo scanners, zero ink printers, digital photo greeting cards, and various accessories.
Pandigital's products also saw wide distribution. They were available on Amazon, B&H Photo, at Costco, Electronics Expo, Kmart, and RadioShack, just to name a few. While most of the world won't miss Pandigital, some of its customers will surely be upset when they find out warranties to their devices are no longer valid.
[via Android Community]