Panasonic updates Toughbooks with Ivy Bridge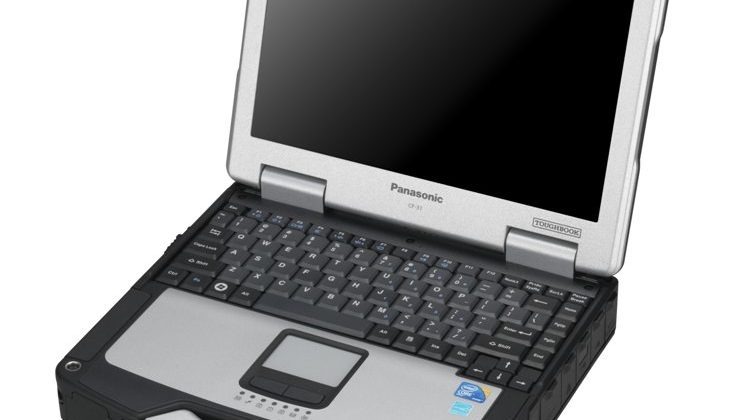 Panasonic has announced an update to its line of Toughbooks to include Intel's new Ivy Bridge processors. The Toughbook CF-31 will be available in two configurations, Standard and Performance. The Performance model will come with a Core i5 3360M processor clocked at 2.8Ghz as well as AMD's Radeon HD 7750M discrete GPU. The notebook can switch between the discrete graphics and Intel's integrated HD 4000 GPU to balance power versus performance.
The Standard model comes with a Core i5 3320M clocked at 2.6Ghz but relies solely on Intel's integrated GPU. The CF-31 also comes with low-voltage DDR3 RAM for power efficiency, and hard drives have seen a bump to 500GB as standard with 128/256GB SSD options. Battery life is rated for up to 14.5 hours, and you can purchase a secondary battery pack that will give you another 6.5 hours. Three USB 2.0 ports and a single USB 3.0 port can be found on the laptop, plus HDMI output and a serial port. A configuration slot gives you the option to include an additional LAN, FireWire, or modem ports.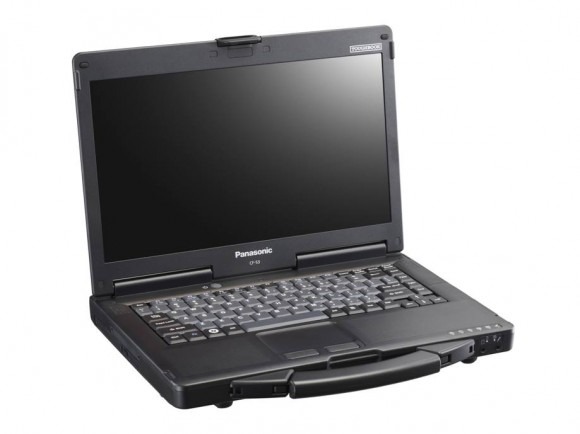 The Toughbook CF-53, meanwhile, comes with a Core i5 3320M processor clocked at 2.6Ghz, Intel's HD 4000 GPU, and the same 500GB hard drive, although this model has an option for a 512GB SSD. Panasonic say the battery life on the CF-53 l is good for up to 11 hours, and there's an additional 9 cell battery that can be purchased. Better yet, there's a Touchscreen model available that boasts 1,000 nits of brightness for outdoor productivity.
Panasonic say that the CF-31 models should be available in July, with the Standard model starting at €3,699 (~$4,600) excluding VAT. The CF-53 will also ship next month for a more reasonable €1,544 ($1,919) excluding VAT.