Panasonic unveils SC-AP01 Apple AirPlay speaker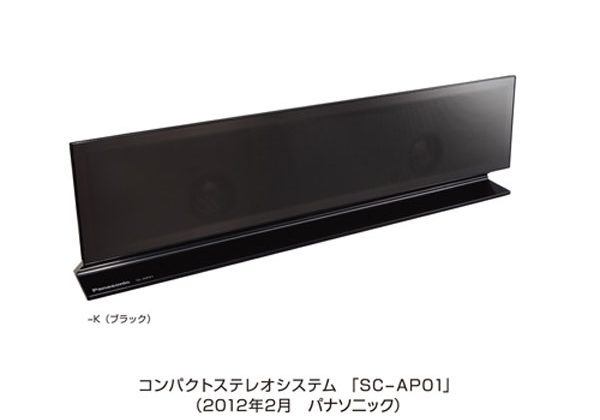 Panasonic has unveiled a new speaker in Japan today called the SC-AP01. This is an Apple AirPlay speaker designed to play high-quality music wirelessly from your smartphone or tablet. The official launches date for the device April 20. I particularly like the interesting design, the case of the speaker appears to be very thin.
The speaker will work the Panasonic remote control application for the iPhone simply called Panasonic Stereo System Remote 2012. The speaker is only 59 mm deep making it easy to place wherever you want. It has special sound technology called direct vocal surround in the speakers, and another feature called nano bamboo technology.
Nano bamboo technology uses a speaker made of fine bamboo fibers to produce high-quality sound with renewable materials. The direct vocal sound is designed to provide a three-dimensional sound field allowing you to hear clear vocals and instruments anywhere in the room. The speaker also has an integrated preset equalizer with settings for heavy, soft, clear, vocal, and flat. The speaker has 10 watts of power, measures 430 mm x 128 mm x 59 mm, and weighs about 1 kg. Pricing and availability outside Japan are unknown.