Panasonic Toughpad FZ-B2 offers a replaceable battery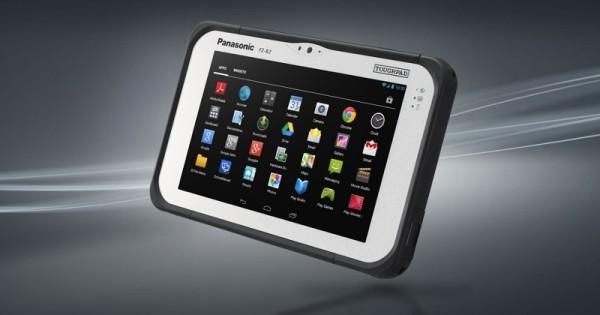 Panasonic has just announced the newest member of its line of rugged mobile devices, the Toughpad FZ-B2 tablet. Like many of its kin, this Android-powered tablet boasts of a number of features that make it the ideal device to bring to the field or industrial settings. For this iteration, Panasonic has also focused on power, both within and without, by giving the tablet a battery that not only lasts longer than most, but also one that can be replaced when needed.
Replaceable batteries on tablets are, admittedly, unheard of and the Toughpad FZ-B2 might not have that feature in the same way that smartphones do. Instead, Panasonic's line uses a more modular design, with add-on options for more features. The main battery, which Panasonic already describes as replaceable, is advertised to last 7 hours with a charging time of 2.5 hours. But in addition to that, there is an option to have a hot swappable battery as well, which lets you switch batteries without powering down the tablet. But wait, there's more! There's even a higher capacity battery option that is said to last 14 hours on a single full charge.
The Toughpad, of course, excels in being tough. Panasonic boasts of a MIL STD 810 spec, which means it can survive a drop of 5 feet. Its waterproofing is somewhat sadly only IP65, which doesn't quite stand up to the IP67 that some smartphones and tablets are boasting these days. The 7-inch display, though only sporting a 1280x800 resolution, uses strengthened glass and is usable even when wearing gloves.
Inside, the Toughpad FZ-B2 is kind of a mixed bag. It is powered by an Intel chip, a Celeron N2930 to be exact, running from 1.83 to 2.16 GHz. RAM is at 2 GB and storage at 32 GB. There's a 5 megapixel camera with LED flash on the back and a 720p one on the front. WiFi and Bluetooth connectivity are built-in, but 4G LTE as well as GPS are optional add-ons. Other add-ons include barcode readers, Ethernet, a magnetic stripe reader, and others.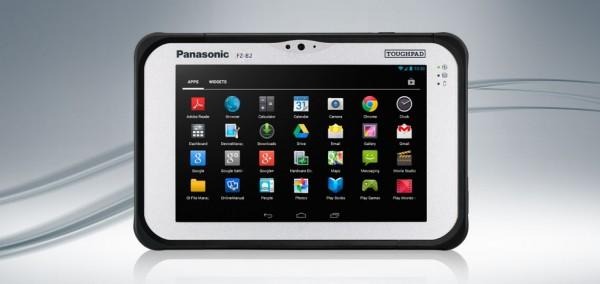 Clearly, the Panasonic Toughpad FZ-B2 is designed for industrial use, so it isn't surprising that its price tag is nowhere near consumer market prices. The rugged tablet will be available from Panasonic retailers starting February 2015 and it will come with a rather hefty price tag of $1,299.
SOURCE: Panasonic