Panasonic Toughbook T1, L1 are rugged but stylish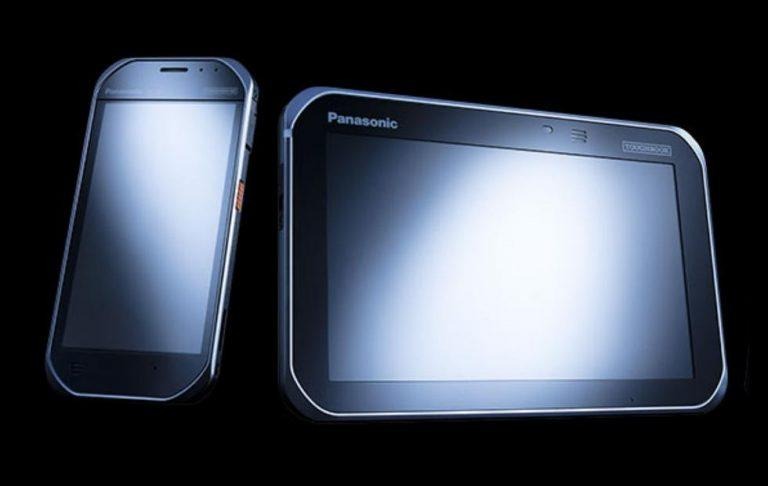 Rugged smartphones and tablets are nothing new but throughout their history, these niche devices all have one thing in common. They're built like tanks and often look like one, too. Designed for use in industrial settings, these mobile devices eschew consumer aesthetics for features that will allow them to be used in any kind of condition or weather. Panasonic is now trying to say you don't have to sacrifice looks too much for that. The new Toughbook FZ-T1 and Toughbook FZ-L1 are just as tough as their older brethren but don't look half as bad as a smartphone and a tablet.
The may have "book" in their names, but neither the Toughbook T1 nor the L1 are notebooks. In fact, the Toughbook T1 is what most of us would call a smartphone. Except one that has a Wi-Fi only model in addition to one with data on AT&T and Verizon networks. The device bears a 5-inch 720p screen and is powered by a Qualcomm MSM8909, aka Snapdragon 210 with 2 GB of RAM. Despite the low specs, the T1 actually runs Android 8.1 Oreo.
The Toughbook L1 is nearly identical in terms of specs, save for the 7-inch 720p screen, of course. Both have the same MIL-STD-810G 5-foot drop survivability and IP67 or IP68 rating. But while both are compatible with straight-shooting 1D/2D barcode readers, the Toughbook T1 (phone) has it built-in while the Toughbook L1 (tablet) offers its as a configuration option.
Of course, these mobile devices aren't exactly meant to be used for day to day regular use but no one (but their employers) says they can't. And they won't look to embarrassing if they do. That said, the $1,499 starting price clearly marks the Panasonic Toughbook T1 and Toughbook L1 as something only businesses can afford.