Panasonic Toughbook S10 Tips Scales At Three Pounds With DVD Drive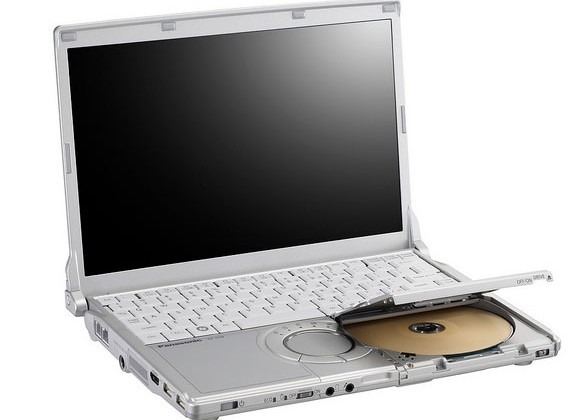 Panasonic has unveiled a new Toughbook notebook that is very cool and portable. The notebook is called the Toughbook S10 and it has an integrated DVD drive along with a 12-inch screen. The machine is very portable and the DVD drive is something that we often don't see in this size range. The notebook is also packed with other tech and is rugged enough to live through work on the road.
The S10 runs Windows 7 Pro and uses a 2.5GHz Intel Core i5-2520M. Storage is to a 5400rpm HDD with 320GB of space. The machine can be fitted with 4-8GB of RAM. The 12.1-inch screen has a resolution of 1280 x 800 and is LED backlit. The screen is also treated with an anti-glare treatment.
The battery inside is good for up to 12.5 hours per charge. The integrated DVD drive is under the wrist rest and the machine weighs only three pounds despite the optical drive. Outputs include HDMI and VGA. The case is made from magnesium alloy and the rig features optional 3G connectivity and has WiFi and Bluetooth standard. It also has all the security features a business user needs like TPM and more.