Panasonic Toughbook C1 Convertible Tablet PC Gets Major Upgrade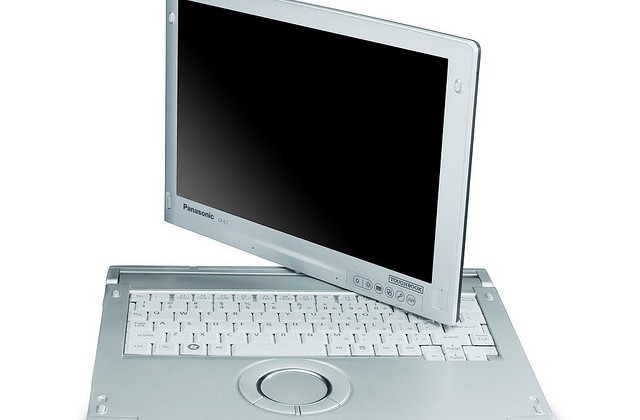 Panasonic's Toughbook line of products are known for their rugged durability and enterprise security. The Toughbook C1 is the world's lightest 12.1-inch convertible tablet PC, making it a favorite for portability and working in harsh conditions. Today, the Toughbook C1 gets revamped with Panasonic announcing a major upgrade in specs for the convertible tablet PC.
The new Toughbook C1 gets a speed and performance boost with a new Intel Core i5 2520M vPro processor, a 2.5GHz CPU with Turbo Boost up to 3.2GHz. Hard drive storage has been bumped up to 320GB, RAM is 2GB and expandable to 8GB, while battery life is now up to 12 hours with the use of an optional second battery. Also, boot up time is now 30 percent faster than before.
Other features include Bluetooth 2.1 support, Wi-Fi, and optional 3G connectivity. The new Toughbook C1 weighs only 3.28lbs and has a special triple-hinge design along with a hands-free ergonomic strap and dome cradle. It can withstand drops from 30" off the ground and has a spill-resistant keyboard that protects again up to 6 ounces of liquids. The 12.1-inch widescreen is WXGA 1280 x 800 resolution that's available in multi-touch and digitizer screen or gloved multi-touch. Anti-glare treatment is also available.
The new Toughbook C1 will be availabe in July with a price starting at $2,599. It comes with a full three-year limited warranty including parts and labor.