Panasonic Rolls Out Three New Sanyo Xacti-Style Camcorders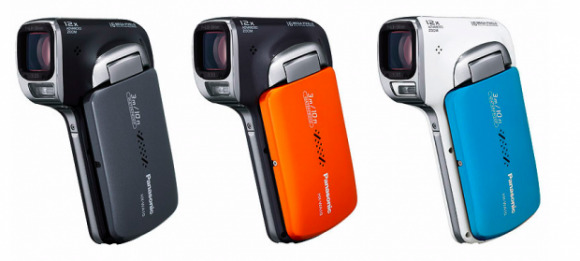 To the delight of Sanyo Xacti fans, improvements on the pistol-grip style camcorder continues. When Panasonic bought Sanyo back in 2009, it was feared that it would be the end to the popular camcorders. But today, Panasonic just unleashed three new Xacti-look-alike models, but branded under their own name of course.
All three models feature full 1080p HD video recording and even up to 16-megapixel stills. The HX-WA10 is the one model out of the three that's waterproof for up to 3 meters or almost 10 feet. It has a stereo mic, mini HDMI/USB/SDXC connector ports, and a 2.6-inch LCD, but almost no internal memory at only 80MB—priced at $550.
The HX-DC15 comes with a 3-inch LCD and 16GB of internal memory, but priced at $610. The entry-level model HX-DC1 has a 14-megapixel sensor and a 3-inch CD, but again with almost no internal memory at only 80MB—priced at $425. All models will be released in Japan starting on June 25th and hopefully make their way state side.
[via Engadget]