Panasonic LUMIX GX9 brings the monochrome we've been waiting for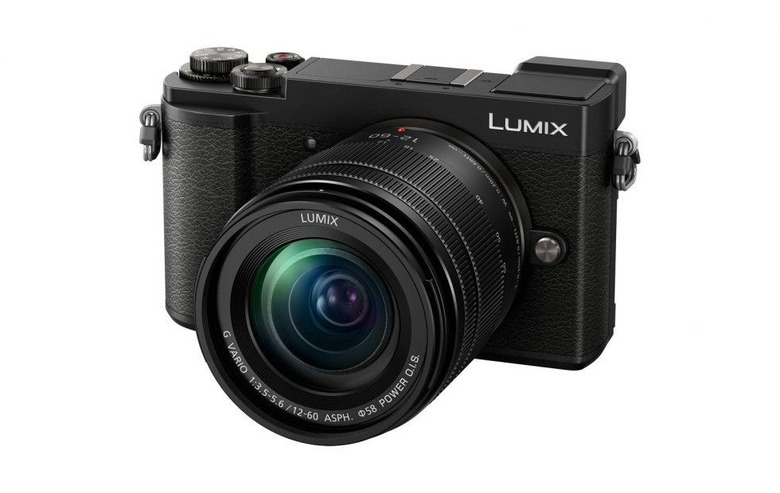 Panasonic today announced a new camera in its G9 lineup, introducing the world to the LUMIX GX9. Utilizing a a 20.9-megapixel sensor and Panasonic's Venus Engine, at first blush this sounds like the little brother of the flagship G9. While that's true in some regards, this camera boasts some features that should make it feel more than just a budget-minded G-series model.
For instance, Panasonic has added a couple new photo styles in the GX9. The first is L.Monochrome D mode, which promises "dynamic monochrome photos" that put heavy emphasis on the contrast between highlights and shadows. There are also Grain Effect controls, which Panasonic says can be adjusted within all of the camera's monochrome modes.
While those new photo styles make the LUMIX GX9 seem like a good choice for those who like taking monochrome photos, another big draw will also likely be its 5-axis dual image stabilization. Using optical image stabilization and a 5-axis body image stabilizer in tandem, the dual IS works to counter hand shaking, thereby decreasing motion blur in a variety of different shooting conditions.
Autofocus is on the list of big features as well, with Panasonic relying on Depth from Defocus technology to grant fast autofocusing that can be carried out in approximately 0.07 seconds. There are plenty of autofocus profiles to take advantage of as well, including face/eye AF, pinpoint AF, and low light AF.
The LUMIX GX9 is capable of shooting 4K videos at either 30 or 24 frames per second, though you if you don't mind the drop in resolution, you can bump frame rate up to 60 fps by recording in 1080p. You can use that 4K video mode to capture ultra high resolution photos as well, using a feature called LUMIX 4K PHOTO to pick the best single frame from a 30 fps burst. This is helped along by auto marking, which automatically identifies the frame that is most different from all of the others in those bursts, allowing you to find the best shot quickly.
As with most cameras released these days, the LUMIX GX9 is also equipped with WiFi and Bluetooth capabilities that allow for quick sharing of the photos you take. All in all, it sounds like a pretty solid camera, especially if you happen to like taking monochrome photos. We'll see it launch sometime next month in black and silver for $999.99.