Panasonic Lumix FT7: Rugged in orange, blue, and black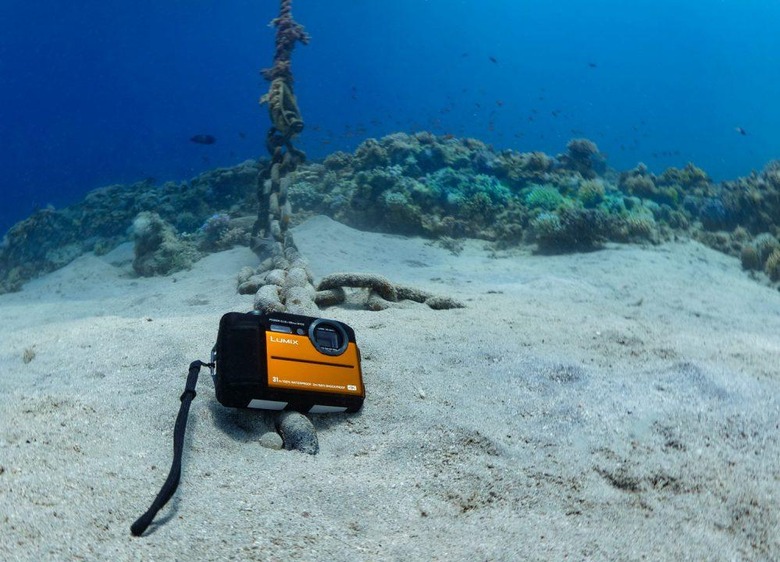 Panasonic has announced the Lumix FT7, a new compact camera aimed at the more adventurous among us. This is a rugged camera, meant to be used outdoors and perhaps in turbulent situations. At the same time, Panasonic doesn't want its rugged nature to mean that it has to compromise on resolution, granting the FT7 4K capabilities.
First, let's dive into just how rugged this shooter is. Panasonic says the FT7 is waterproof up to a depth of 31 meters, which translates to 102 feet. The camera is also shockproof for drops up to 6 feet, and freeze proof down to temperatures as low as -10 degrees Celsius (14 degrees Fahrenheit). So, while the camera can't quite withstand sub-zero temperatures, it can handle a lot before the cold starts to cause problems.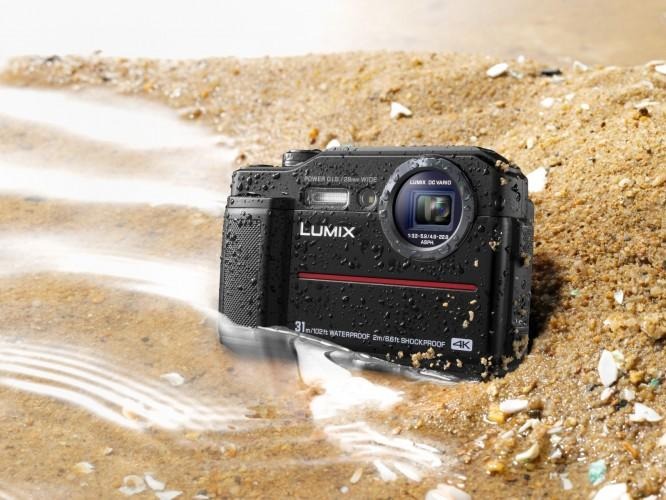 The FT7 is also dustproof and pressure resistant up to 220 lbf. It comes equipped with a compass and altimeter, so it's something of a multifaceted device in that regard, good for not just taking pictures but also for finding your bearings as you're on an adventure. You can even use the flash as a torch light without the camera active, allowing you to illuminate dark areas without having to snap a bunch of pictures of it.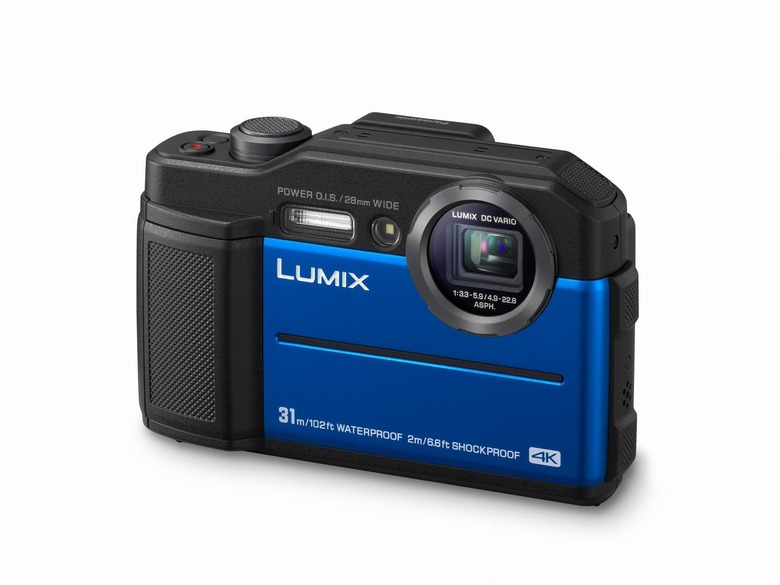 The camera comes equipped with a 20.4-megapixel sensor that's paired with a 28mm lens which supports 4.6x optical zoom. True to its rugged nature, it uses optical image stabilization to make sure that your images don't turn out blurry, which is certainly handy for any number of outdoor activities. The 3-inch display around the back has been outfitted in tempered glass, which shouldn't be surprising considering the FT7's billing as a resilient device.
Finally, the FT7 can record video and capture photos in 4K, with a couple of burst shooting modes that allow you to pick the best images from a collection of quick snapshots. All in all, it doesn't sound like too bad a camera, especially if you need one that can stand up to the elements. We'll see it launch in July in three colors – orange, blue, and black – with a price tag of £399. There's no word on whether or not the FT7 will make its way to the US, but we'll keep an ear to the ground for more.