Panasonic Lumix DMC-FS62, FS42 and FS12 cameras announced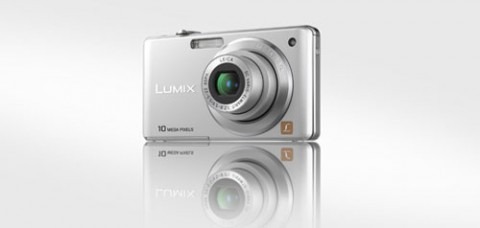 Panasonic added to their digital camera line up once again today by announcing three brand new Lumix cameras, specifically, the DMC-FS12, DMC-FS42 and DMC-FS62. All three of these cameras are fairly mainstream and mid-range in specs.
The DMC-FS12 features a 4x optical zoom, a 12-megapixel sensor and a 2.7-inch LCD display. Also included is Intelligent Auto Mode, Face Detection and Optical Image Stabilization.
When it comes to the DMC-FS42, the camera has a 10-megapixel sensor, a 4x zoom lens, Intelligent ISO Control, Face Detection and Intelligent Scene Selector. The DMC-FS62 sports these features as well though it also has image stabilization. We don't have any idea as to the pricing of these camera models just yet, but you can probably expect a middle of the road cost.
[via Ubergizmo]