Panasonic KX-NT700 VoIP based conference phone - looks like a small landing pad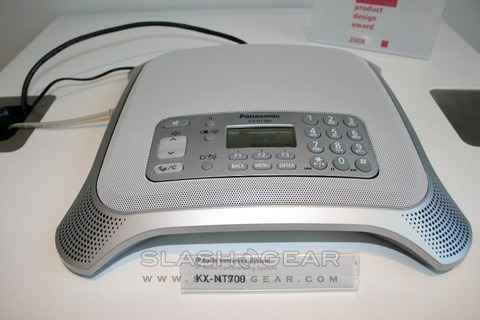 Just because it was intended for use on IP based phone networks doesn't mean Panasonic was naïve enough to leave out the old fashioned analog telephone service as an option as well. Furthermore, it looks fairly easy to use whether you are connecting via IP or POTS.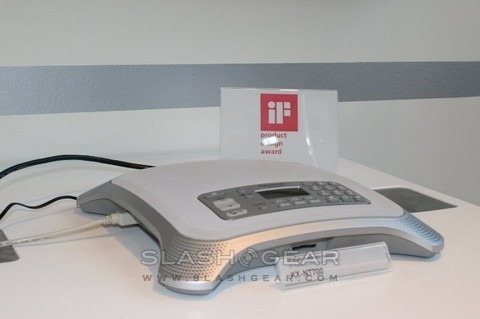 It has a frequency range that you'd expect from some better audio equipment which means you'll be able to more clearly hear all the highs and lows that normally get toned down or distorted. The setup on this unit was designed with the intention of not having to call one of your IT lackeys every time you want to place a call.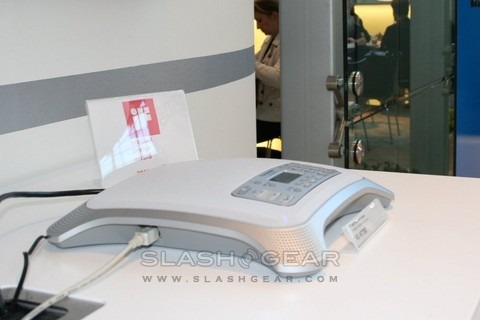 Lastly, this is such a great device that it won the iF award for Product Design for this year. No word on price, but it looks like its available now, so if your company has been looking at upgrading to VoIP for a while, this might be among your considerations.