Panasonic iPod D-docks announced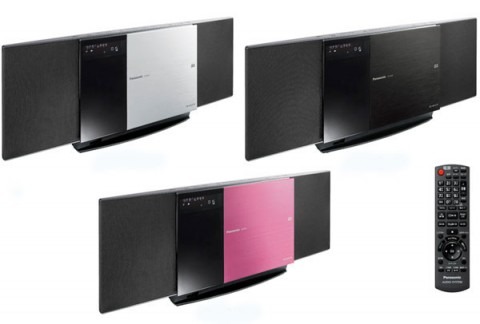 Panasonic announced two new iPod D-docks today, the SC-HC3 and the SC-HC4, both of which provide iPod owners with greater flexibility in their music listening. Plus, they are both slim and trim, making quite a techie fashion statement.
Both docks have two 2.6-inch bamboo fiber speakers with a 40W stereo amplifier as well as a built-in AM/FM tuner. Other features these docks share include an optical drive, a 3.5mm input jack and the ability to display playlist info on the small display. They also support MP3 as well as WMA and AAC formats.
The SC-HC3 has fewer features and will be available in silver for the equivalent of $350. The SC-HC4 on the other hand has an added SD card slot, making it possible to copy CDs onto SD cards at 8x speed. It is available in silver, pink and black for the equivalent of $400. Both will be available in Japan on April 18.
[via iPodNN]