Panasonic GF9 images and GH5 specs leak ahead of CES 2017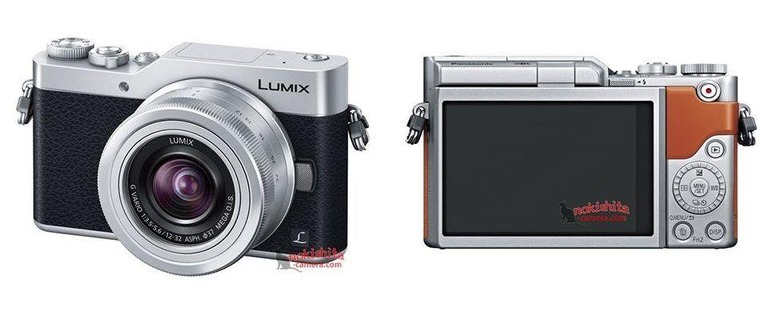 When CES kicks off early next month Panasonic will reportedly be unveiling some new digital cameras on Jan-4th. Ahead of that official unveil some images and specs of two different camera models have leaked. Those cameras are the Panasonic GF9 and the GH5. The camera that you see in the first images here is said to be the GF9.
Clearly Panasonic will make it in both black and brown colors. The leak claims that specs will include a 16MP sensor with no low pass filter. The camera will record 4K 30p video and full HD video at 60p. The camera is tipped for several different modes including 4K Selphy, 4K photo, focus select, and focus composite.
The camera uses spatial recognition AF with DFD technology. The rear screen has 180-degree tilt and is touch sensitive. WiFi is integrated and the camera charges via USB. Measurements are 106.5 x 64.6 x 33.3mm and the camera weighs 239g. The kit will come with two lenses including a 12-32mm F3.5-5.6 lens and a 25mm F1.7 unit. Pre-orders will kick off January 6 with the launch happening on January 19 with prices at about 97,000 yen or about $829.
We don't have much in the way of photos of the GH5. It is tipped to have a 20MP MFT sensor and no low pass filter. It will have 5 axis on sensor stabilization with 5.5 stops. The EVF is an OLED unit and the rear screen is a 3.2-inch 1620k dot unit. The camera is tipped for dual SD card slots and a full size HDMI output for about $2,000, presumably for the body only.
SOURCE: Nokishita and mirrorlessrumors