Panasonic debuts CF-31 rugged notebook computer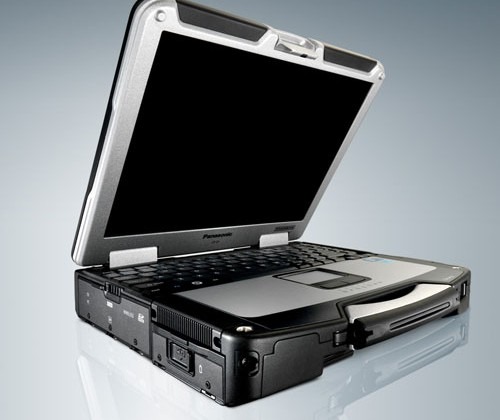 Last week I mentioned that Panasonic had updated some of its rugged notebooks including the ToughBook CF-52 and the Toughbook CF-T8. Panasonic has now debuted a new update to its flagship rugged computer called the CF-31.
The CF-31 is the follow-up to the CF-30 computer and replaces that older model. Panasonic claims that the CF-31 offers twice the CPU performance of the CF-30 in almost the same size package. The machine uses Intel Core i5 CPU with vPro and Turbo Boost technology.
Other features include standard Intel HD graphics and optional Radeon HD 5650 graphics. The screen is a 13.1-inch XGA unit with 1000 nits brightness and a low reflection ratio. The screen is touch capable as well and the entire machine meets IP65, MIL STD 810G ratings. WiMax connectivity is optional and the machine has four USB ports, HDMI out, and a webcam. The standard model promises 11.5 hours of use per charge. The standard model sells for £3,329 plus VAT.