Panasonic crams audio system inside MW-10 digital photo frame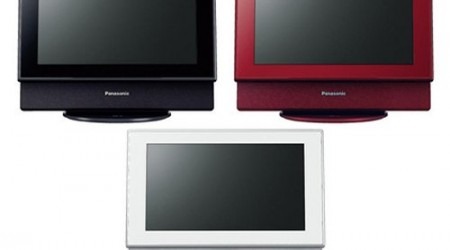 I am a big fan of digital photo frames. Anyone with kids, dogs, or a really hot girl friend/wife that they take lots of pictures of should have one. Without a digital photo frame, you have to print all those pictures to be able to see them. The frame lets you toss your memory card into a slot and view all the photos you have taken. Panasonic has announced a new digital photo frame called the MW-10 that has a multimedia audio player inside as well.
IT's not uncommon for digital photo frames to be able to play audio files, but the MW-10 has a full-blown home stereo inside complete with CD player, AM/FM radio with 45 presets and more. With a model number like MW-10, I expected the thing to have a 10-inch screen, but Panasonic uses a 9-inch WVGA LCD on the device.
The CD player integrated into the frame means that the thing can display photos directly from the CD, SD memory card or the 4GB of internal memory. A USB port is also built-in for transferring data from the computer. An iPod dock is built-in allowing you to play your digital music and the MW-10 has a remote to control all the action from across the room. It is set to ship in December for $299.95.