Panasonic announces 50-inch 3D Plasma HDTV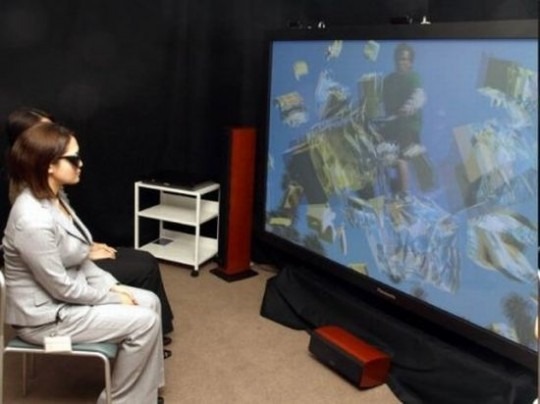 I have enjoyed several 3D movies in theaters this summer with my kids. 3D films have come a long way in the last few years from films that didn't look particularly 3D to very realistic and enjoyable films today. I am especially looking forward to getting 3D films and TV in the home. Panasonic announced that it has developed a new 3D 50-inch plasma screen.
The screen is expected to hit the market in 2010 with full HD 1080p resolution. The prototype 50-inch 3D Plamsa will be displayed from October 6 to October 10 at the Makuhari Messe in Chiba City east of Tokyo.
The plasma screen requires glasses and uses new Panasonic high-speed 3D drive technology to enable rapid illumination of pixels. Other features of the panel are crosstalk reduction to reduce ghosting that happens when left and right images are alternately displayed. The finished product is expected to hit stores in 2010.