Panasonic 150-inch plasma TV prototype is massive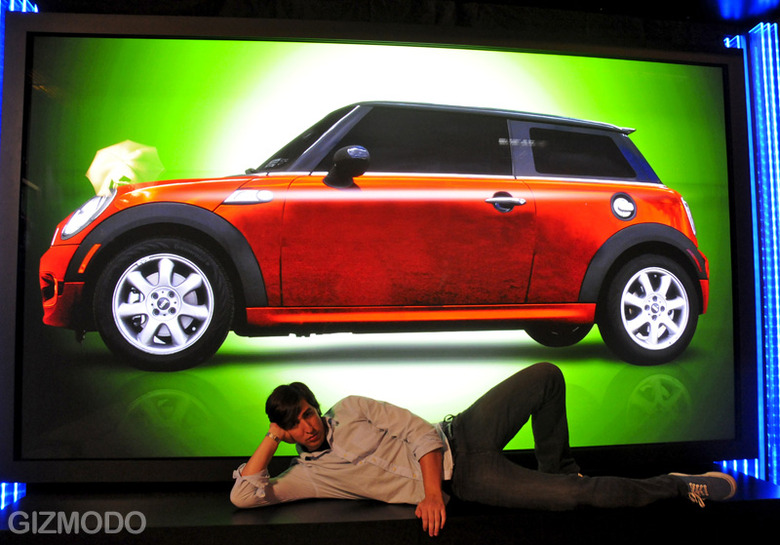 You know when you go to the local electronics store and see the biggest TV they offer and think, "Geez, that's just too big for my living room." Well, take that feeling and multiply it by 100 and that's how you'd feel about the 150-inch plasma screen prototype from Panasonic. In a word, this thing is massive. 
This is a TV unlike any other and it's 4K, so that means this is a not a TV to hook up any old equipment to. Standard-def TV would look like crap. But that's not what this model is meant for. Gizmodo calls it a TV from the future, and rightfully so. This is a screen that I can't fathom being in a person's house–though I'm sure it will end up in such a place in due time. It's so big, it fills the room. You can't look at anything else, apparently.
Pricing is not yet known for this behemoth but it will likely cost double that of the Panasonic 103-inch screen at $70,000. Surprisingly, this huge screen will be available to the public sometime next year!
[via Gizmodo]