Palm Pre's OS 1.2 Gets Leaked and Pictured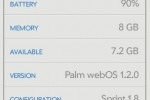 It's about time the Pre got a hearty leak of its own. And this is a doozy, for all the Pre owners out there aching for an update of some kind. It looks like a lucky member of PreCentral's forums caught a lucky break, when it came to rebooting his phone to a factory standard setting. When the device turned on, he immediately found something pretty strange. The phone had automatically installed webOS 1.2 for him.
go4craig was forced to apply the webOS Doctor, which is basically the last-ditch move to return the Pre back to its factory settings. When he rebooted the phone, he found that the device had been automatically updated to webOS 1.2. He quickly began to look for changes, first of which is the ability to add your account (payment information) into the App Catalog, which means that when paid apps debut some time later this month, you'll be able to have a more streamlined presence within the App Catalog.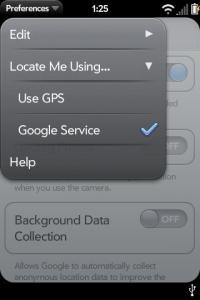 Secondly, he found a "select all" feature, within the browser. This leads us to believe that a better copy & paste feature set is on the way, which would be fantastic. There is also a fix for that location situation that had everyone up in a huff, allowing for finer controls regarding how the data is collected, and a way to turn off data usage altogether. There isn't any official word on when 1.2 will be launched, but considering this leak, it could be any day now.
[via PreCentral]