Palm Pre and similar devices are changing the mobile phone landscape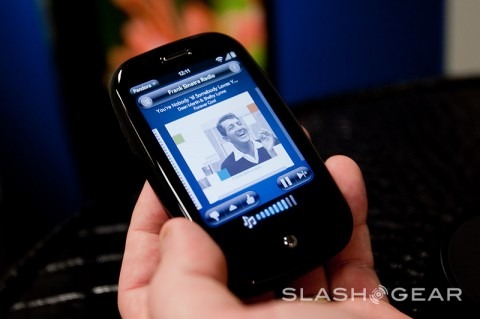 We might as well stop calling them phones and start calling them ultra-ultra-ultra portable computers. Maybe not. The gap between the capabilities of computers and cell phones is getting smaller and smaller thanks to devices like the Palm Pre and the iPhone. Another gap is closing up too: the divide between consumer and professional devices.
Normally, the demand for consumer phones outweighed the demand for professional PDA-like devices. Thanks to the iPhone and the internet, more consumers are relying on access to information at any time during their daily routine, increasing the demand for devices that can support this sort of information addiction. As a result, normal consumers like yours-truly are looking for devices that can meet this need, and we turn to phones like the iPhone and the Palm Pre. These phones are becoming integral parts of our lives, and are extending beyond the capabilities of previous phones. It is going to get to the point where the Palm Pre will know my schedule better than I do, and will inform me when I forget a meeting or appointment.
With this capability, users are going to be relying on their phones even more, and companies are going to produce more phones with these functions. Feature phones and dumb-phones are slowly becoming more and more like their smartphone cousins as more consumers want the capabilities normally reserved for the business user. High end devices are no longer pricey luxuries for those with too much money; they're now necessities for anyone who has a life on the internet (aka my generation and every generation after it). They're not mobile phones anymore, they're pocket sized computers, and the availability of the Palm Pre and others is driving a market-wide shift in demand for these feature-rich smart phones.
I got a good look at Kyocera/Sanyo's next entry into the low-cost, high-volume market. Even it has a full QWERTY keyboard. Every new phone that AT&T launched just last week had a QWERTY keyboard. Every phone has the capability to go onto the internet, text, and send MMS (oops, sorry iPhone, you can be included in June). There are features that have become staples of the mobile phone market, and the list of these features is increasing daily. And why not? Low-end device consumers want the functionality of the more expensive phones, and slowly, the capabilities are trickling down to those less-expensive devices.
The Palm Pre and iPhone themselves are Pro-sumer devices; made for both worlds, and well suited in either. More of these phones have been popping up as manufacturers realize that there are a dwindling number of niche markets. There are basically four left: texting teenagers, internet-savy consumers, business/crackberry types, and technophobes. The first three markets can easily be satisfied by the same device with a plethora of features and capabilities that the user can customize and use to their own ends. The technophobes are going to want their simple clamshell no matter what, and there will always be simple devices. Yet we might be seeing even less variance in next-gen devices as they try to copy features that the iPhone and Palm Pre made popular.