Palm Mansion Device Could Feature 800 X 480 Display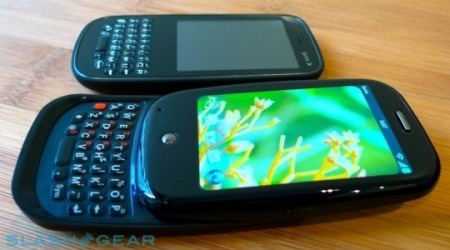 While HP is hard at work at trying to figure out what devices they want to see their newly acquired webOS mobile Operating System on, it looks like Palm (as much as it still exists), is still hard at work on making not only webOS 2.0 better, but also the device(s) that are still coming down the pipe. Thanks to PreCentral, and a "very reliable tipster," it looks like that device could be codenamed Mansion, and it may be a touchscreen-only device.
As far as rumors go, this one's still pretty new. The tipster says that the device will not feature a physical keyboard, as both of the previous webOS-based devices have. The touchscreen-only device will also feature a display with a resolution of 800 x 480. Unfortunately, there's no word on how big that screen will be. Other than those two components, the rumor mill is still pretty quiet on the new Palm hardware front. What's curious, though, is that the original Palm Pre was codenamed "Castle," so the Mansion name would definitely fit in line with what Palm has done in the past.
[via PreCentral]