Packard Bell unveils oneTwo AIO, slimmest AIO ever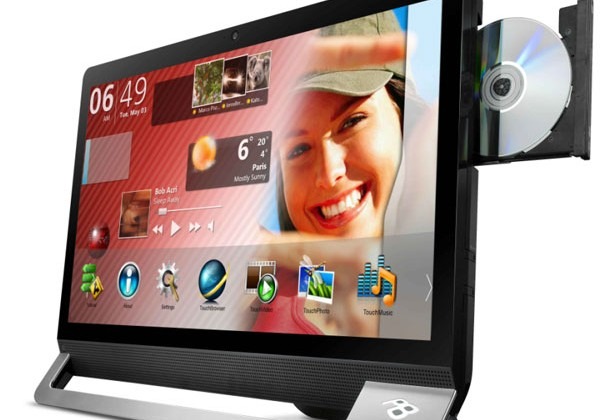 Packard Bell has been out of the US for years now, but the brand is still very strong in the UK. The company has rolled out a new AIO computer today that is hailed as the thinnest AIO ever. The new computer is 65% slimmer than the previous version offered by Packard Bell. The thin new oneTwo has all the features that made the original a success.
The new machine will start shipping this month and is lightweight enough to be toted around the house according to PB. The machine has second-generation Core processors from Intel. It will come in versions with NVIDIA, AMD, or Intel graphics. There is a 21.5-inch screen version and a 23-inch screen version of the AIO.
The features are the same aside from the screen size. Both displays have a resolution of 1920 x 1080. Audio is 5.1 capable using Creative THX TruStudio Pc sound and the machine has two 2.5W stereo speakers. It has four USB 2.0 ports, and two USB 3.0 ports. The 21.5-inch version will sell for £599 with the 23-inch version for £699.