Oxygenics launches R2-D2 and Darth Vader showerheads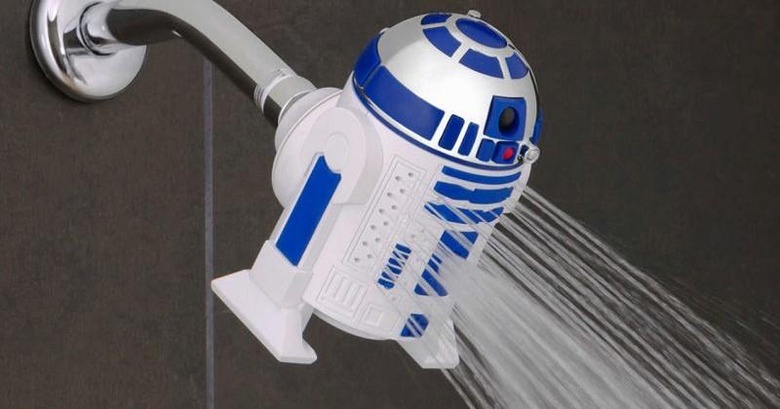 What watches while you shower, makes guests ponder your lifestyle choices, and gets the soap off your back? R2-D2 and Darth Vader in showerhead form. The two Star Wars characters have been reimagined as shower attachments, bringing your favorite duo to your personal bathroom in a functional, arguably stylish way. The R2-D2 showerhead is of the full character, while the other is simply Vader's face staring into your soul.
The R2-D2 version is awkward looking, in that it's the droid in full form fixed to your shower line. Vader, though, is just the helmet with a proper handle beneath running to a flexible, long hose. Both are pocked with holes, with Vader again being more notable, as his eyes are giant dark voids.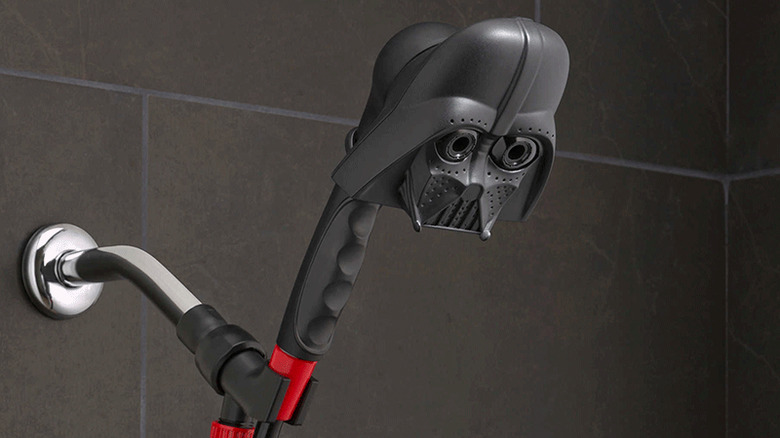 Both products are from Oxygenics, and both feature a trio of spray settings for adjusting the water flow. Other shared features include anti-clog nozzles, and a 2 gallons-per-minute flow rate. The biggest difference is that R2 is a fixed shower head, while Vader is attached to a hose for more mobile showering.
R2-D2 a is fan-favorite when it comes to gadgets, it seems; we've seen the little droid in many forms, including things functional like a teapot and humidifier, and things more fun like a Bluetooth speaker (check out the timeline below for more!). Both of these new showerheads are available through Bed, Bath and Beyond. The R2-D2 unit costs $24.99 USD; the Darth Vader version costs $29.99 USD.
VIA: Toyland