Own Your Own RoboCop ED-209 For Only $25,000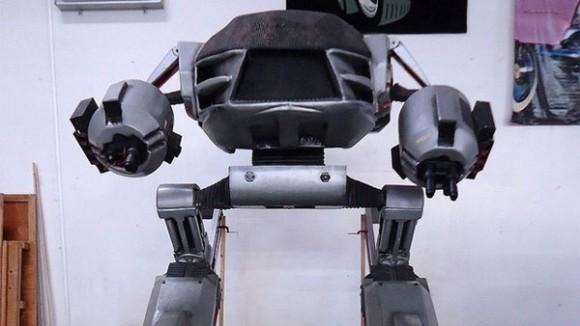 If you grew up in the 80s and early 90s, you watched RoboCop. The movie was incredibly cheesy, but is one of those classic films from the youth of many geeks. If you're huge fan of that movie, you can now own your very own ED-209if you win the auction on eBay.
Fear not, this ED-209 won't mistakenly accuse you of a crime and then gun you down in your living room. However, if you can't live without it, the robot will kill your checkbook. You can pick up this ED-209 prop for $25,000 on eBay.
The prop is reportedly an actual Hollywood prop constructed for RoboCop 2. Your $25,000 will get you an incredibly cool statue to help keep those pesky kids off your lawn. One thing that remains unclear is whether or not the prop was actually used in the movie.
There is some indication that this could have been a prop used to help promote the movie and was never actually used on film. I wonder if ED-209 can stand up without those sticks attached to its back legs. I will be very surprised if this movie prop sells for that kind of money.