OWC unveils first 1TB Firewire/USB powered 2.5-inch portable HDD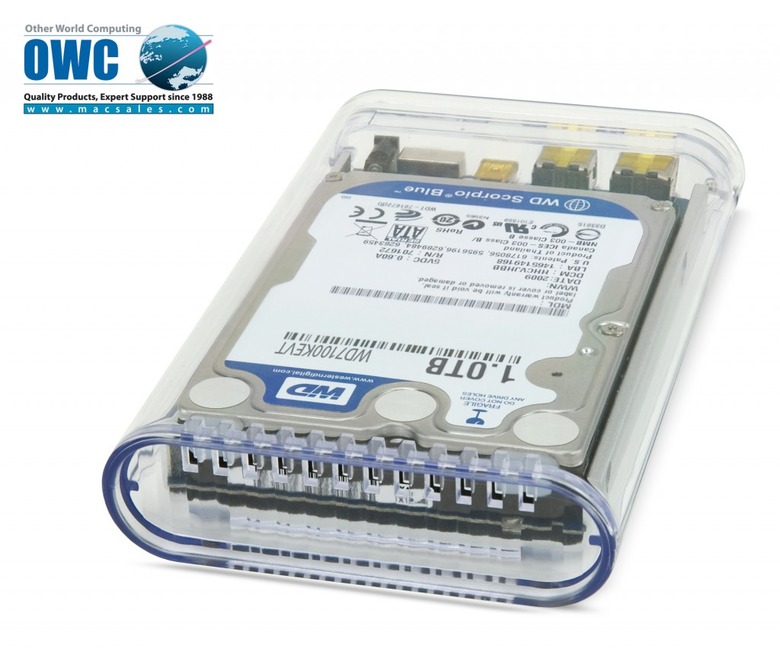 Other World Computing (OWC) made its name providing accessories and components for Mac fans to use for upgrades and storing data. The company today announced that it has launched the first 1TB 2.5-inch portable storage solution on the market that is Firewire/USB powered.
Being able to power the drive with the USB port means you need no AC outlet when you want to copy files to or from the external hard drive. The 1TB HDD inside the storage solution is from Western Digital. The drive measures 3.5" x 5.5" x 1" making it very portable.
With 1TB of storage, you can hold up to a million JPEG images on the drive, 500 DVD movies, 76 hours of digital video, or 350K songs. That is tons of storage and will make for a great backup drive. The Mercury On-the-Go Pro 1TB drive works for both Mac and PC systems and will sell for $359 with a triple interface down to $299.99 for USB only. The drive is available now to pre-order and will ship on October 15.