Overwatch's Anniversary event returns with week-long free trial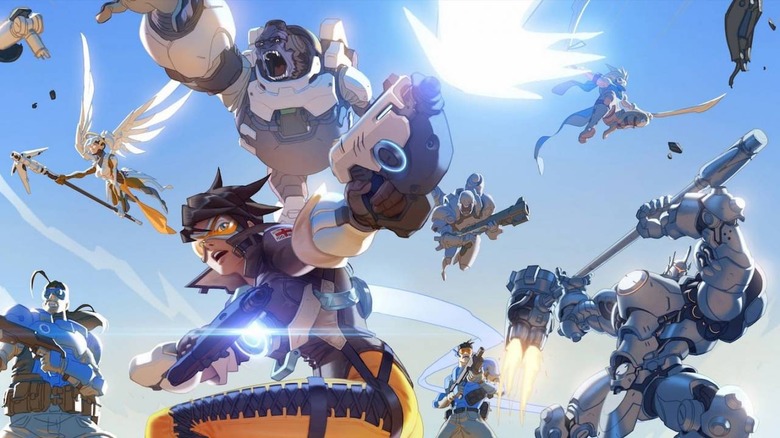 Believe it or not, Overwatch is about to turn three years old. As it does every year on the anniversary of its launch, Blizzard will be hosting an in-game event that'll see various seasonal modes return for the duration. Of course, this is also a good chance for you to unlock some skins that you may have missed during previous events, so if you're a relatively new player, the anniversary event will be a chance to play catch up when it comes to cosmetics.
Blizzard announced the return of the anniversary event in the tweet you see below. The event will kick off on May 21st, which is tomorrow. Overwatch events like this tend to last around three weeks, which means that the anniversary event will wrap up on June 10th.
Let's get this party started! 🎉🎂

The Overwatch Anniversary celebration begins on May 21! pic.twitter.com/pEh1upfdIv

— Overwatch (@PlayOverwatch) May 18, 2019
Blizzard hasn't given out many other details about what will be included in this event (those will likely come tomorrow), but PCGamer says that it'll serve up six new legendary skins and three new epic ones. This is in addition to the returning cosmetics from previous events, so for everyone who has played diligently from the start, there will indeed be new things to unlock.
Even though we don't have a list of all the returning modes, we know they'll rotate daily in the Arcade. Furthermore, everyone who logs in during the event will get a legendary loot box just for booting up the game, so even if you aren't planning on playing much, it might still be worth hopping in for a few minutes.
To top things off, Overwatch will be free-to-play for an entire week, beginning tomorrow and running through May 28th. It's hard to imagine there are many interested people who haven't played Overwatch yet, but if you're one of them, you can take it for a week-long test spin before deciding whether or not to take the plunge. We'll likely have more details about the anniversary event tomorrow, so stay tuned for more!