Overwatch Paris map goes live for PC players in PTR program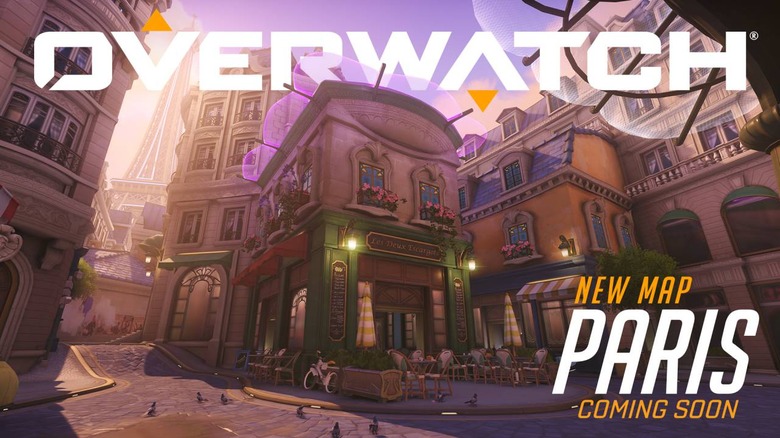 Blizzard has released the newest map for Overwatch, though it's not available for all players yet. Called "Paris," the map features the iconic city and follows the most recent map up until this point, "Busan," which was released late last year. The map is currently live for PC players who are part of the PTR program, but everyone will get access to it soon.
The new "Paris" map arrived as part of the update released today. Blizzard has packed the new destination with artisnal shops alongside streets where players fight. "Once you establish dominance over your adversaries, make your way to Maison Marat and deliver the coup-de-grace," the company tells players who have access to the new offering.
The patch is only available on the PTR right now — regular players don't have access to it at this time. The new map was recently teased by the company in a tweet that featured an image in French and the caption, "Chance encounters lead to novel beginnings."
Chance encounters lead to novel beginnings.

Get whisked away to Paris soon on PC, PlayStation 4, and Xbox One. pic.twitter.com/PGrVKw4JdH

— Overwatch (@PlayOverwatch) January 30, 2019
In addition to the new map, the PTR patch brings a variety of bug fixes, including for multiple hereos: Ashe, Junkrat, Hanzo, D.Va, Mei, Reinhardt, and more. Though most of the changes involve bug fixes, the PTR update also brings a general update.
Non-recoverable items (armor, health, shields) will now be consumed before recoverable items. This is a change over the previous priority order, which mixed up non-recoverable and recoverable priority based on item type rather than recovery type. The change will be live on the Xbox One and PS4 soon.