Overwatch map Busan revealed as D.Va gets her own animated short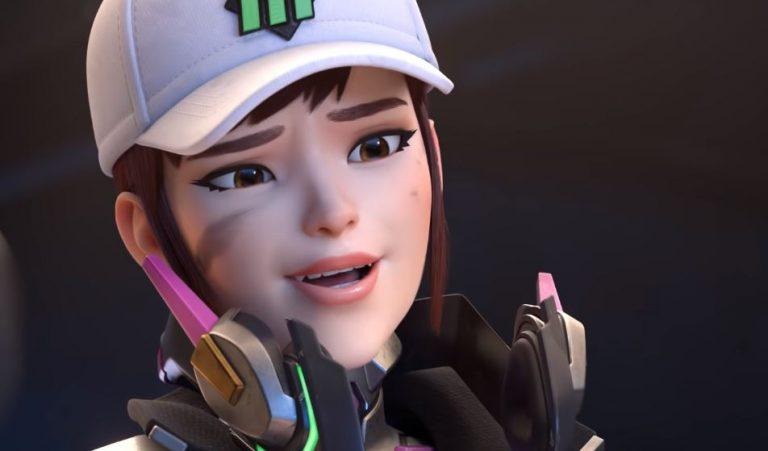 Most Blizzard fans are expecting the company to hold its biggest announcements for BlizzCon in November, but it still showed up Gamescom with a few things to debut. Today, Blizzard not only premiered a new animated short centered around Overwatch hero D.Va, but it also revealed a new map for the game. As you might imagine, both the short and the map are closely related to one another.
Let's talk about the short first, which is titled "Shooting Star." It gives us a brief look at the life of D.Va, who was once a star eSports player but later became the leader of South Korea's MEKA Squad to respond to the Omnic crisis. When the short picks up, the MEKA Squad has just won a battle against the gwishin Omnics, but instead of taking time off with the rest of her squad, D.Va dives into her work, looking to repair and improve her mech before the next conflict begins.
Obviously, the downtime doesn't last very long, and soon D.Va is attempting to repel a sneak attack by the gwishin Omnics on her own. It's another excellent short to add to the collection Blizzard has crafted for Overwatch, and if you're a fan of the game, it's definitely worth checking out.
This video ties directly into Overwatch's new map, Busan. Busan is a control map that features three distinct areas: Sanctuary, Downtown, and the MEKA Base. Teams will, of course, battle to control zones in each of these areas, so it should offer a decent amount of variety. Check out a brief overview of the map in the trailer below.
Busan is landing on the Overwatch public test realm today, but Blizzard hasn't said when it will go live in the Xbox One, PS4, and PC versions of the game. Assuming everything goes well with PTR testing, it'll probably only be two or three weeks before the map goes live for everyone, so stay tuned.