Overwatch Archives gets Uprising reboot for 2018: Here's what's new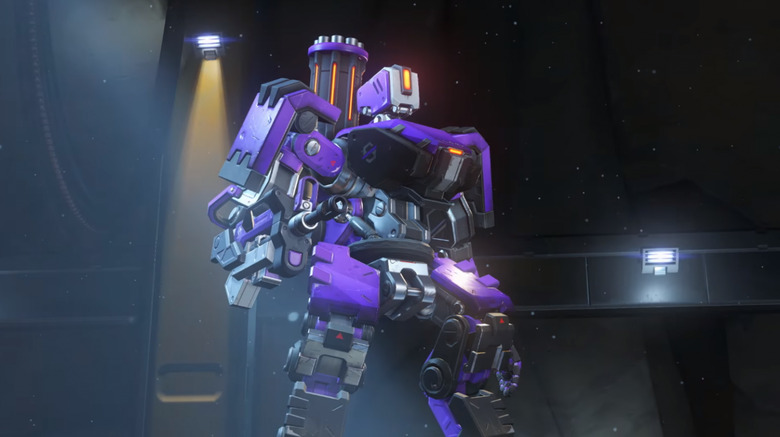 As teased last week, Overwatch's Uprising event will be returning for a second go around later this month, but when it arrives, it'll be larger in scope. In a new developer update, Overwatch game director Jeff Kaplan announced that this year's event will be called Overwatch Archives. So, what's the different between last year's Overwatch Uprising and this year's Overwatch Archives?
While last year's event focused solely on the Omnic uprising and their attack on King's Row, this time around, that event will be only be one area of focus. You'll still get to play the Uprising PvE brawl that places you and your friends in the roles of Tracer, Torbjorn, Reinhardt, and Mercy as you attempt to suppress the attack on King's Row. All Heroes Mode will also be available for this brawl, allowing you to play as any hero you like during the mission.
In the video you see below, Kaplan says that Uprising is just one mission in the larger Overwatch Archives. This year's event will explore more of those archives, but unfortunately for us, we don't know what that means in terms of new content. Kaplan assures us that, as always, there will be a new selection of cosmetics to unlock through Overwatch Archives' limited-time loot boxes, teasing that everyone's favorite Shimada brother will be getting a new skin (though leaving it up to players to determine whether he's talking about Hanzo or Genji).
Beyond that, though, we'll just have to wait for more details. Those will be coming throughout the next week, beginning on Wednesday with a new video that will premiere during that day's Overwatch League broadcast. Kaplan closes the video by saying "we hope that you're ready for the retribution," perhaps hinting at a new game mode or mission we'll be able to play during the Overwatch Archives event.
So, at the same time, Blizzard managed to reveal a lot without getting very specific about any of it. We'll just have to see what the week ahead holds as we get closer to Overwatch Archives' April 10 start date. It will run until April 30, giving you almost three weeks on the nose to earn all of this limited-time loot. Stay tuned, because we'll likely have more details to share soon.