Overwatch 2 Confirmed With Big Focus On Co-Op Content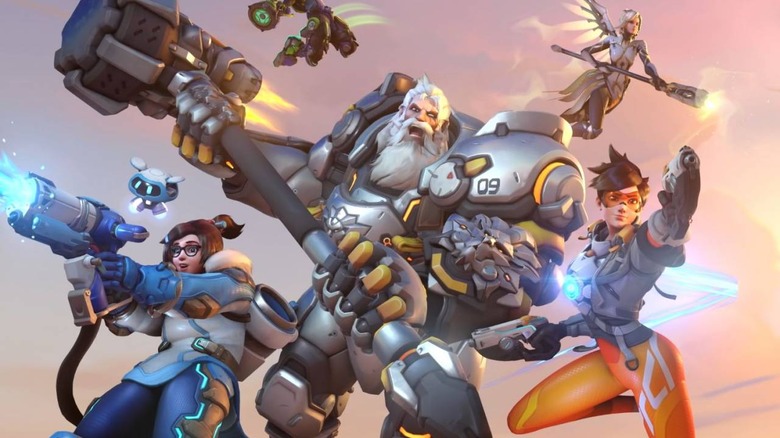 Diablo 4 wasn't the only big reveal of BlizzCon 2019's opening ceremony, as Blizzard also announced Overwatch 2. Rumors and whispers heading into BlizzCon 2019 suggested such a reveal was going to happen, and it turns out they were right. Overwatch 2 will apparently put a heavier emphasis on PvE content, though fans who enjoy Overwatch's PvP modes will be taken care of as well.
While the original Overwatch was warmly received by the gaming public, one major complaint at launch was that there wasn't any story content for players interested in Overwatch lore to work through. It seems that Overwatch 2 will rectify that, with Blizzard promising a collection of PvE content that includes story and hero missions that pit the Overwatch team against organizations like Null Sector and Talon.
Of course, there will be PvP content as well, with Blizzard revealing a new symmetrical map type called Push. In it, teams of players will attempt to push a robot that begins in a central position toward the opposing team's base. Victory goes to the team that manages to push the robot furthest into enemy territory, so it almost sounds like a big game of tug-of-war.
Overwatch 2 will add new maps and heroes into the mix as well. Some of the locations revealed today include Toronto, Gothenburg, and Monte Carlo, while one of the new heroes joining the roster is named Sojourn. Overwatch 2 director Jeff Kaplan made it clear that Blizzard isn't talking about Sojourn during BlizzCon 2019, so it looks like we'll be waiting on more details about her.
On top of the new modes, character models will be getting a visual overhaul in Overwatch 2. Blizzard also says that the cosmetics and achievements players earned in the original game will carry over to Overwatch 2, so you don't need to worry about leaving expansive loot collections behind. No release date has been set for Overwatch 2 yet, but while we wait on more from Blizzard, you can check out the first two trailers for the game above.