Ouya Chupacabra update brings audio passthrough support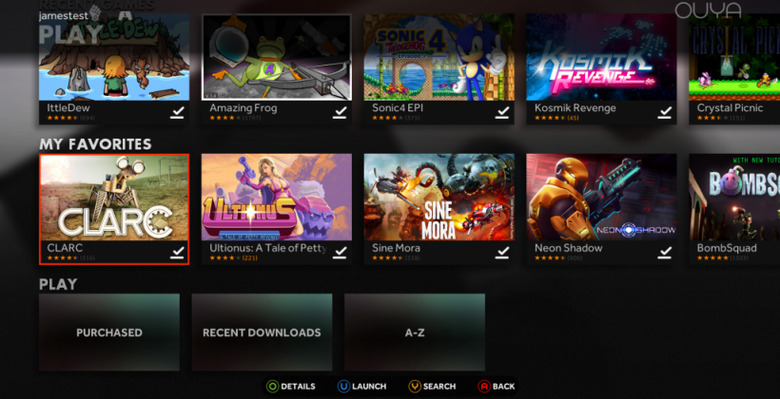 The Ouya Chupacabra update has arrived, and with it comes a variety of new features, including one that has been requested by many: audio passthrough for XBMC, bringing support for AC3, DTS, and AAC. After updating, users will need to download the latest version of XBMC for the new functionality.
In addition to the audio passthrough support, many other changes also arrive with the update, including a redesigned Details page that has both a new look and feel. Among this particular change is reduced clutter, correction of off-screen and overscan issues, easier to read and navigate text and screenshots, and better support for different types of pages.
PLAY has been reorganized to make finding games easier, with "Favorites" having been added and Thumbs Up having been removed. There's a new category for Purchased games, as well as Recent Downloads that displays the 10 most recent downloads.
Other additions include a "simple download manager," the ability for game developers to select whether their game will have a price or free trial, simplification of Bluetooth pairing, the ability to disable auto-shutoff for controllers, and more.
SOURCE: Ouya