OUYA "Chickcharney" update focuses on user-made content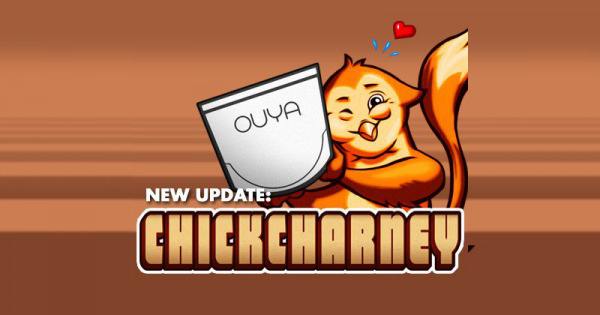 OUYA is not dead. And to prove that claim, the startup has just announced it's latest update that brings a couple of new features to the console and the OUYA gaming ecosystem as a whole. Taking center stage in this update is a focus on user-made content and mods, opening the door for more replayability in mobile games. Plus, it is finally possible to bundle games in promos and sales, just in time for the holiday countdown. Of course there are also bugfixes here and there plus the traditional new paint job for the user interface.
OUYA's "Community Content" is, in a nutshell, Steam Workshop for Android/OUYA games. This brings the venerable modding tradition from PC games to mobile/console games. Users can create their own in-game content and mods and then have those available for other players to download and enjoy. OUYA will also be able to feature some of those content in the DISCOVER section of the interface. That said, this doesn't all happen by magic even after the OTA update. Games must actually support the new OUYA-specific framework and allow their games to be modified this way. For now, only two games, DUCK GAME and a new BattleRoom title have signed up for the new experience.
Bundles are also a new arrival on the platform. Now OUYA can group together certain titles based on themes or holidays and offer those up for a group discount, when applicable of course. The first bundle promised includes Choplifter HD and The Bard's Tale, both from inXile.
The interface has also been given a bit of polish, with smoother animations and more obvious highlights to indicate selected items. A new sub-section in the DISCOVER area has been allocated for OUYA Presents, the startup's weekly video show showcasing games and pro tips for gamers.
This latest OUYA update couldn't have come at a better time to give fans and onlookers a much needed sign of life. Google has stepped up its gaming thrust with the launch of the Nexus Player and Android TV while Amazon has just recently released a game-oriented update for its own Fire TV box. OUYA is boasting of 980 games under its belt, 20 titles short of a 1,000 milestone. The question now is how long will the small startup be able to stay in operation, especially given rumors about its financial crisis.
SOURCE: OUYA