Outlook.com team teases IMAP support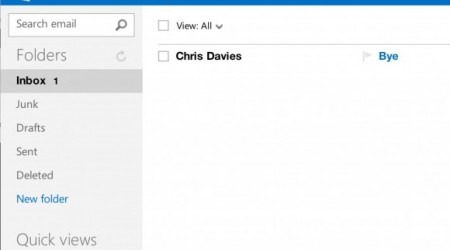 It hasn't been long since Hotmail users found themselves rebranded to Outlook.com. When Outlook.com launched it became the most recent web-based e-mail service to try to lure in users with support for Windows and Mac computers. When Outlook.com it had a few missing features for some people.
One of those missing features was no support for IMAP and apparently; the Mac client left a lot to be desired. Outlook.com team members recently answered a few questions about the new service, and the reason for the missing IMAP support was offered up. According to a team member, the reason IMAP wasn't included is because it's an old protocol that doesn't support things other than mail synchronization. Specifically, IMAP will support calendar and people synchronization.
However, team members from Outlook.com are hinting that IMAP support may come in the future. The representative stated, "I expect we'll support IMAP for Outlook sometime down the line." Outlook.com team members also spoke a bit about support for Mac computers stating that "client support on the Mac isn't great."
Team members say that Microsoft is working on improving support for Mac users. Right now, users of Hotmail in Outlook.com have to use POP3 or a web interface to access their e-mail using OS X. Windows users on the other hand can use dedicated Windows Live Mail client or an add-in for Outlook.
[via TheVerge]