Out of Print tablet jackets hit Kickstarter goal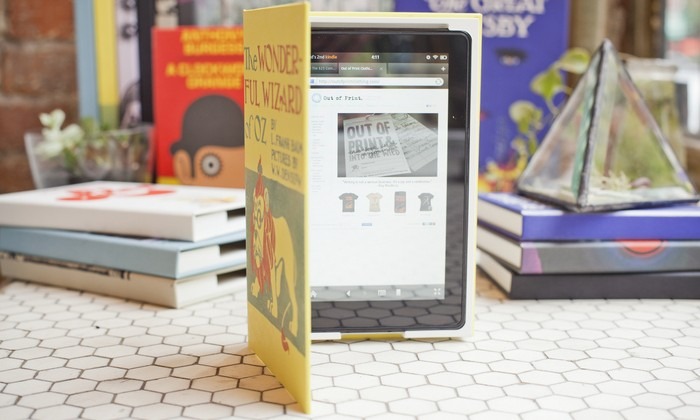 There is no lack of creative ideas waiting to receiving funding through Kickstarter, but this one is just plain cool: a company called Out of Print has come up with the idea of sticking your tablet inside a jacket that looks just like a classic book. That way, when you're reading eBooks, you can make it look like you're reading an actual book instead of staring at your tablet. Sure it's an idea that doesn't add any new functionality to your tablet, but to the book-obsessed, it will likely be an idea worth some money nonetheless.
The Kickstarter campaign for the eBook jackets has already hit its funding goal – $15,000 – which means that for the next 23 days, Out of Print has the chance to raise additional funds that will help ensure this project becomes a reality. At the start, Out of Print will only be offering 14 different designs: 10 of them feature original book cover art licensed by Out of Print (all of which you can see in the picture below), while the other four will simply be solid colors – charcoal, evergreen, indigo, and red.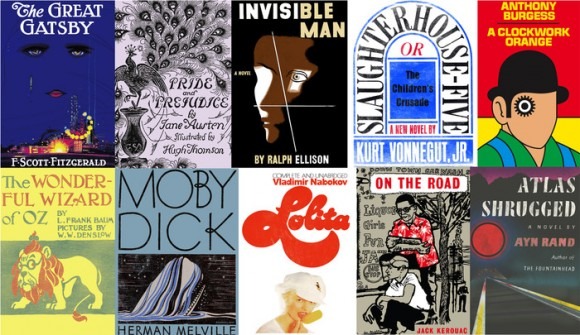 For the moment, Out of Print is only offering covers that fit the Kindle Fire, Nexus 7, iPad 2, and the new iPad. It's unclear if Out of Print will eventually offer additional cover designs beyond this initial set of 14, but the company does say on its Kickstarter page that it's open to producing more jackets that fit other devices. Out of Print hopes to have the first batch of jackets finished and on the way to backers sometime in September, so backers of the project will be getting their products shortly after the Kickstarter wraps up on August 9. If you'd like to pledge money to the project, follow the link above, otherwise check out our story timeline below for more information on Kickstarter!