Ottobox smart plug aims to chop your electricity usage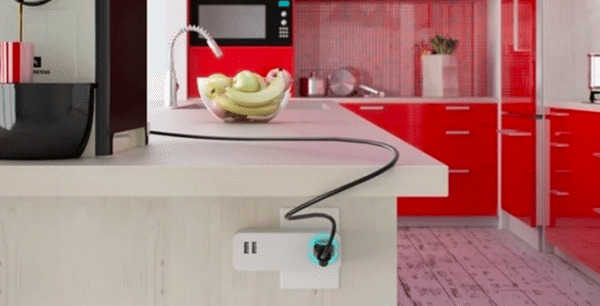 We've seen smart appliances that aim to cut down on the electricity bill, and the latest among them is something called the Ottobox, not to be confused with the Otterbox. The Ottobox is a small smart device that plugs into the wall, and that has a plug of its own for an appliance to be plugged in; there are also a pair of USB ports. The device then connects to the home (or office, etc.) network and communicates with a mobile device loaded with the related mobile app.
Ottobox is bid as a home automation device that doesn't require a separate hub, instead featuring all of its smart tech in one unit. The device learns the user's schedule over the course of two weeks and uses that to start taking control, shutting off whatever you have it plugged into to keep it from pulling electricity when you're definitely not needing it.
Other particulars include an LED indicator, an ARM microprocessor, Bluetooth 4.0, two USB ports, and integrated WiFi. Overall, it measures in at 4.25 x 1.5 x 1.5-inches, and work with 120V, 220V, and 230V outlets.
Ottomate, the company behind Ottobox, is seeking $50,000 USD on Kickstarter where it has so far raised nearly $11,000 USD with 24 days remaining. Those who are interested can grab one of the "super early bird" units for a pledge of $49 USD (the planned retail price will be $120 USD). Those who back for the early units will see the product shipping in December if all goes as planned.
SOURCE: Kickstarter