OtterBox's new accessories line includes earbuds and chargers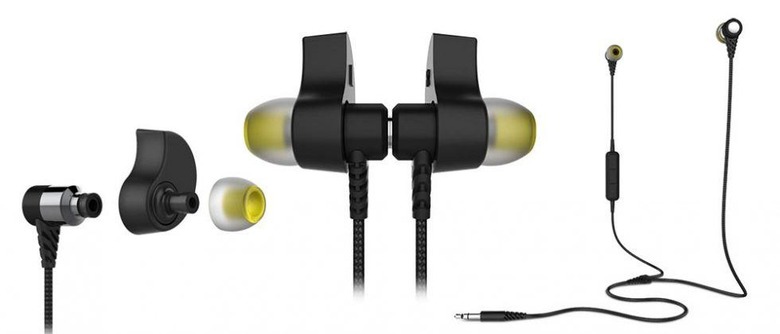 OtterBox has announced the launch of its own line of accessories, including a pair of regular earbuds, wireless earbuds, and some car-charging accessories. The earbuds feature DECIBULLZ' custom-molding technology for what OtterBox says is an 'ultimate fit' that helps keep out ambient noises, among other things. The chargers, meanwhile, are designed to be more durable than your average device charger.
OtterBox, of course, is known for its durable device cases, and it aims to bring that same perk to its chargers. Whether that durability is worth the fairly hefty price tags is up to buyers, but you should expect to pay more for these accessories than you would many of their non-OtterBox counterparts.
The earbuds come in both wired and Bluetooth varieties, appropriately enough called "OtterBox Earphones" and "OtterBox Bluetooth Earphones." The wired version costs $49.95, while the wireless version is pricier at $99.95 USD. The wired version features tangle-free cords, while the Bluetooth version includes magnetic controls for taking calls without taking out your phone.
Joining these are the OtterBox USB Car Charger and the OtterBox Micro USB Cable. The charger features a pair of 2.4amp USB ports with support for fast charging. The model is made from aluminum and is described as impact-resistant. The cable, meanwhile, is three meters in length with extended strain relief to prevent broken connections at the typical cable 'weak spot'. The cable $29.95 USD and the Charger is $24.95 USD.
A Lightning version of the USB cable will be available 'soon' for $34.95 USD. Finally, OtterBox is offering a new USB Wall Charger, also impact-resistant with 2.4 amp USB ports, for $24.95 USD, and a Bluetooth Audio Adapter for $39.95 USD.
SOURCE: Otterbox