OtterBox iPhone 5S Cases Now Available, iPhone 5C Cases Soon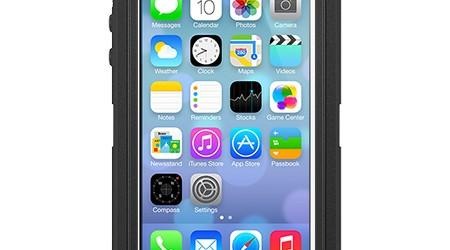 As you expect any time Apple announces new smartphones, a slew of accessories have also been announced by just about every accessory manufacturer the world. One of the most popular accessory makers for Apple iPhones is OtterBox. Many people rely on OtterBox cases to keep their iPhone protected and safe from drops and bumps.
OtterBox has announced that cases for the iPhone 5S are available right now. OtterBox has cases that the new smartphone in its Defender Series, Commuter Series, Reflects Series, and Prefix Series. OtterBox also has its Clearly Protected device guards available with the new Apple smartphones well.
OtterBox says that it will soon have cases available for the iPhone 5C in it Defender Series and Commuter Series. As always, the OtterBox Defender Series has a built-in screen protector, polycarbonate frame, and shock absorbing synthetic rubber to provide protection from scratches, dust, and drops.
The Defender Series cases are also designed to allow normal functionality of the touchscreen and the Touch ID fingerprint identity sensor for the iPhone 5S. The Defender Series for the iPhone 5S also comes with a belt swivel clip to make the phone easier to carry. The cases are available in multiple colors and the Defender Series starts at $49.95.
SOURCE: OtterBox