Oto HOME otoscope iPhone case makes ear exams mobile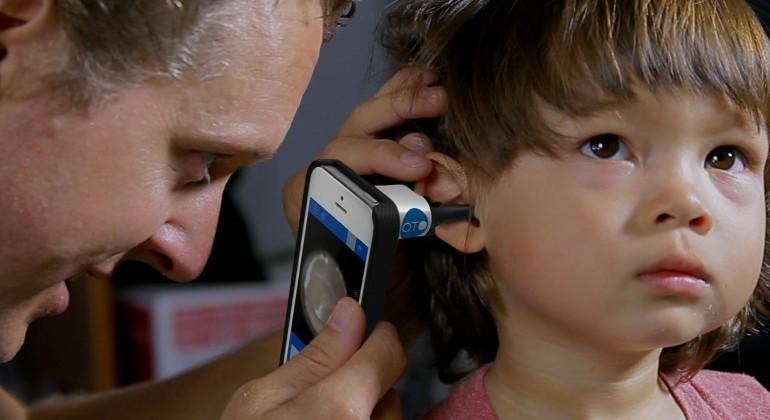 Mobile devices are becoming increasingly useful in the medical field, something demonstrated by devices like the Peek Retina, which makes eye exams mobile. Oto HOME is similar to Peek Retina, but rather than imaging eyes it is used as an otoscope to get a look at ears. Parents can use the Oto HOME to take videos of their child's inner ear, for example, and then send it off to a physician who will remotely decide whether there is an ear infection.
At least, that's CellScope's plan. The company's Oto HOME is up for pre-order at the moment and only available in a limited region, but those to whom it is available are able to share a video of their child's inner ear with a partner doctor. Within 2 hours, a response to the video will be provided.
As you can see, the iPhone case features an otoscope's end piece on the back, where it works with the phone's camera. Thus far it is only available for the iPhone 5 and the iPhone 5s through a pre-order for $79 USD. The remote physician service obviously isn't free, with each "exam" costing $49 USD.
A different version for use in pediatricians' offices is also available called Oto Pro — the price is set at $299 USD. The maker is looking to start shipping pre-orders later this month.
SOURCE: Gizmag