OS X Yosemite public beta program coming soon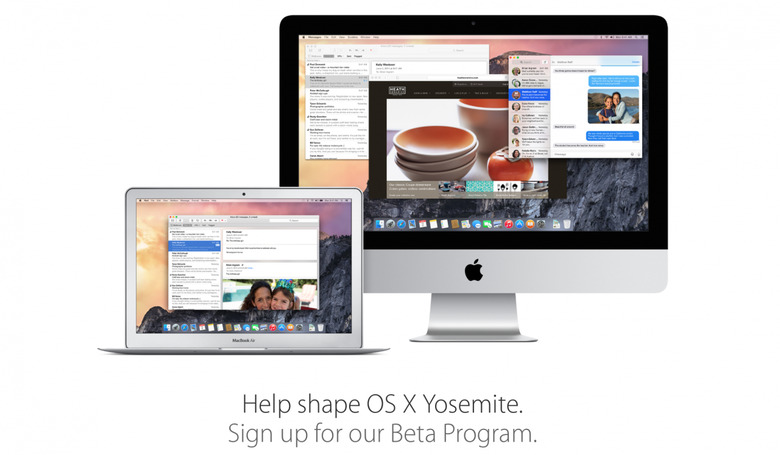 Just as they said they would, Apple is releasing a public beta of their incoming OS X version, dubbed Yosemite. The beta program will be open to quite a few people later this month, but by Apple standards may end up more limited than you think. For those anxious to see the new Mac operating system, though, it's an opportunity that might be hard to pass up.
OS X Yosemite has a lot of great features, and takes a more unified approach to Apple's two OSs. An aesthetic uptick will have OS X looking a bit more mobile, and the ability to do some very iOS things like make calls (using your iPhone, naturally) blur some lines.
OF course, it's not all fun and games without iOS 8, which comes later this year. Likely seeing the public light of day alongside the iPhone 6, iOS 8 will work best with Yosemite — and vice versa. While still a great opportunity to check out the new OS X, you won't get the chance to take full advantage just yet.
Yosemite also isn't in its final stages, so expect updates every few weeks. If you can take the slings and arrows of beta, give it a shot by signing up via Apple's OS X beta page. It's limited to the first million who sign up, which sounds like a lot. Considering the fervor often surrounding Apple products, though, it might "sell out" quicker than you think.
Via: 9to5Mac