Original Star Wars comics to be remastered ahead of movie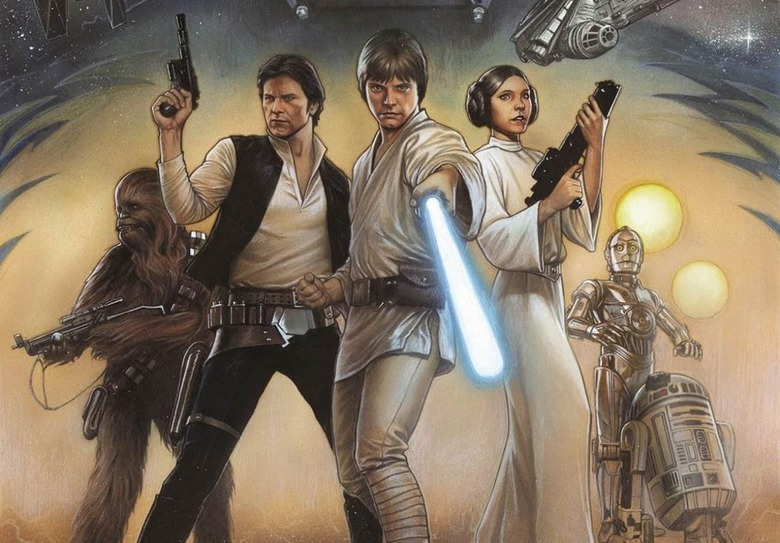 It won't be long before we have a new Star Wars movie to enjoy, and ahead of its release late next year will be original Star Wars comics remastered into graphic novels. The news was recently announced by Marvel Comics, which plans to release the first graphic novel in May 2015. The graphic novels will include the entire original mini-series comics starting with A New Hope to be followed by The Empire Strikes Back and Return of the Jedi mini-series.
The first of the three graphic novels will include the entirety of the 1977 Star Wars mini-series illustrated by Howard Chaykin and penned by Roy Thomas. The artwork will get a color boost by Chris Sotomayor, according to Marvel (original and modern renditions below).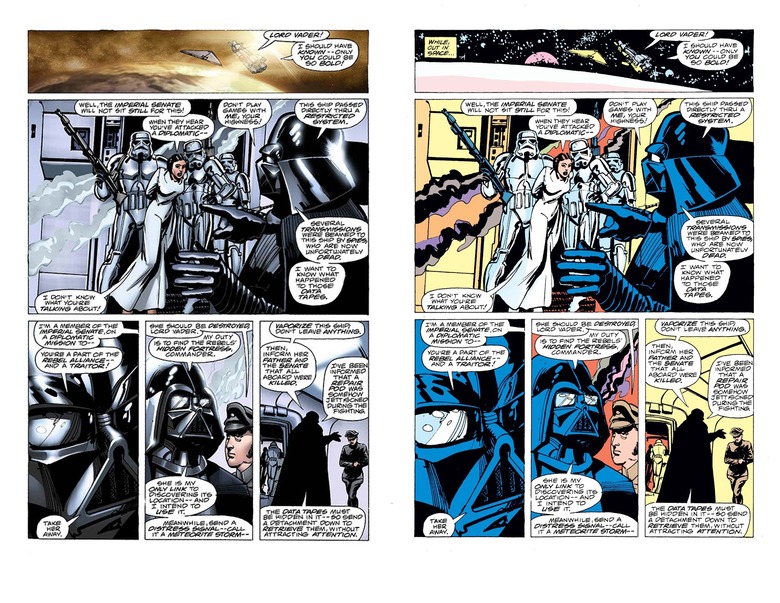 That graphic novels will be followed by the aforementioned other two adaptions, as well as other classic Star Wars materials. It isn't clear when those ones will be published, though they'll be staggered up to the movie's launch.
We recently got a look at The Force Awakens with its brief trailer (be sure to check out the LEGO version). We've saved you the trouble by drawing out some of the details from it, and have a slew of related content in our Star Wars portal.
SOURCE: Comicbook