Origin PC's Big O is basically every gamer's dream machine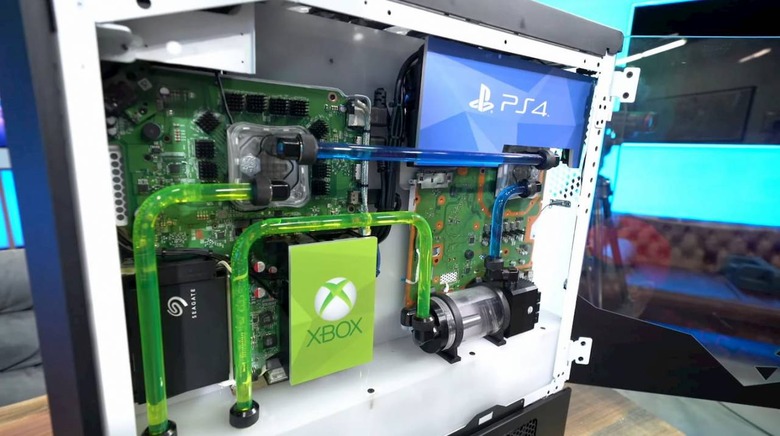 Origin PC is no stranger to big PC builds, and in celebration of its 10th anniversary, the company has gone all out. Origin has put together what it calls the "Big O" – a machine that packs a high-end gaming PC, an Xbox One X, a PlayStation 4 Pro, and a Nintendo Switch into one massive case. This could very be the only machine out there that manages to do it all, but don't pull out those wallets just yet.
As you'd imagine, putting together the Big O was a huge undertaking for the team at Origin PC. Not only did they have to remove Xbox One X and PlayStation 4 Pro components from their original housings and mount them in the PC case, but they also decided to liquid cool them too. Origin also gave each console a 2TB SSD, which is good because you can't use physical Xbox One X and PS4 Pro games with the Big O, so that extra space is needed for digital games.
With the Switch, things are a little bit different. Though the Switch didn't get the same liquid-cooled treatment the Xbox One X and PlayStation 4 Pro did, there is a front-facing Switch dock built into the case that uses original hardware. Simply slide the Switch into that dock and you'll be playing your Switch games through your gaming PC.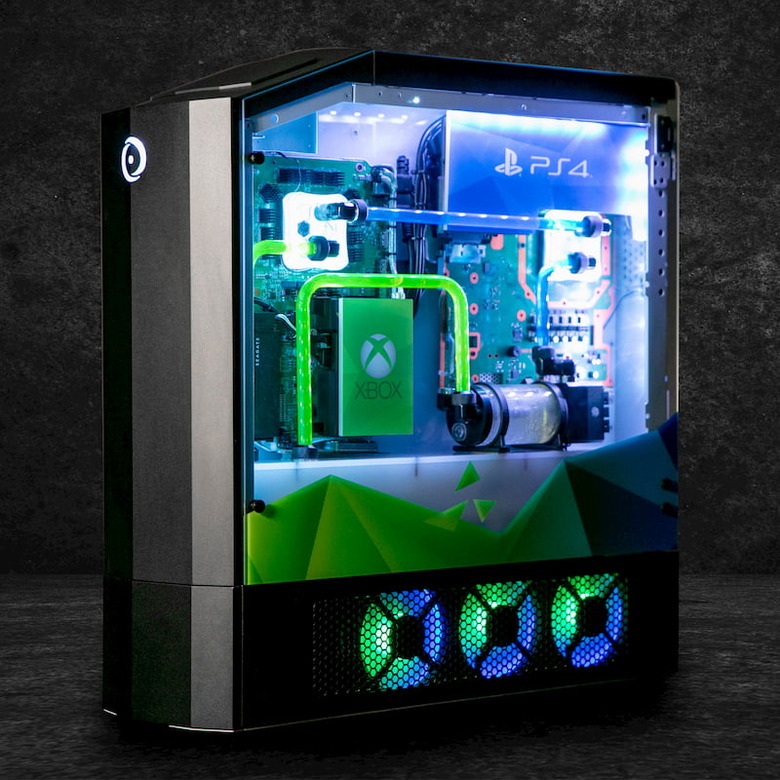 All of that is really impressive, but the Big O is also a high-end gaming PC with quite the spec sheet. The PC features an Intel Core i9-9900K paired with an NVIDIA TITAN RTX graphics card. It also boasts the same CRYOGENIC hard line liquid cooling as the consoles, 64GB of RAM, 2 x 2TB Samsung 970 EVO NVMe SSDs, and a 14TB Seagate BarraCuda HDD. In addition to bringing together all current-generation platforms in one machine, the Big O is also a beast of a gaming PC in every sense of the word.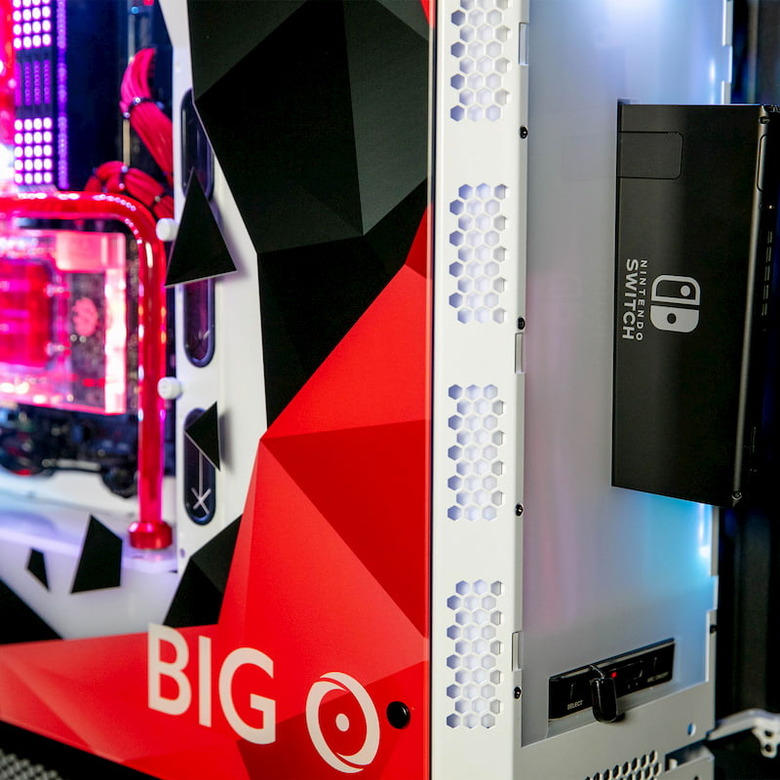 Unfortunately, those of you who are ready to plop down the cash to own this rig are going to be disappointed, as it isn't available to purchase. That's probably a good thing, considering the multiple thousands of dollars worth of hardware inside it. You can, however, watch Unbox Therapy's video on Big O (embedded above) to get a taste of how the machine performs in the real world.