Oregon Scientific ATC9K HD Action Camera Available Soon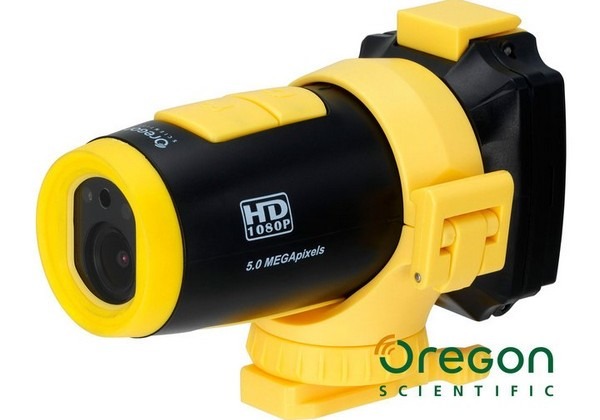 It's been awhile since Oregon Scientific made an appearance around here, so we're glad to see them back. The ATC9K HD Action Camera has a few tricks up its sleeve, which we've come to expect from our cameras in today's world. And as usual, OS has managed to make the 1080p-capable device ready for your underwater adventures. As long as you're not going too deep, that is.
As the side of the camera suggests, you'll be able to record all of your video in 1080p HD, it comes with an IR remote, and it's waterproof up to 20 meters. Additionally, you'll be able to snap up those snapshots at 5MP, and it also has an integrated G-sensor. There's even an option for GPS, which means that if you reach some brand new place that all your friends would love to know about, you can tag it in Google Maps and show it off.
Despite the fact that Oregon Scientific says the ATC9K is ready to hit customer's hands in just a matter of days, they're still keeping the price under wraps. What's also a little disheartening, is the fact that through the video you'll see below, no audio is actually caught from the camera — just overlaid music. You can try to guess what that means, but we're hoping it just means there's no microphone at all, and not that it's just so bad they have to cover it up.
[via Engadget]