Orb announces OrbLive application for the iPhone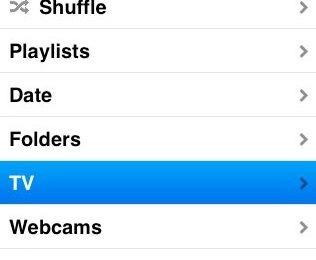 Orb has finally announced their official application for the iPhone and iPod Touch that goes by the name of OrbLive 2.0. We have been waiting for a more functional application than the web app from Orb for some time now. Users can now stream media that you would normally enjoy on your PC such as, music, videos, photos, webcams and even live TV to their handsets from anywhere they have a connection.
OrbLive uses the powerful networking capabilities of the iPhone and iPod Touch to transform the devices into more powerful media players, by giving you access to more media than what you have stored on your device. Access files stored on your PC from home, work or anywhere there is available Wi-Fi.
"The iPod touch and the iPhone are cutting-edge mobile devices, but as media players, they were designed to be used with iTunes, so unfortunately users are shut out of any live media like TV, radio, or webcams," Joe Costello, CEO of Orb.  "Prior to OrbLive, users were forced to download their selections from their computer or remember to sync before they left the house.  With OrbLive on your iPhone or touch, all your media is at your fingertips."
The iPhone is capable of connecting from any 2G or 3G network rather than being limited to only Wi-Fi like the iPod Touch. OrbLive1.0 originally released in May of 2008 before Apple introduced the App Store, requiring users to jailbreak their device in order to download the application. OrbLive is available now in the App Store in two versions, a free trial version, and a full version for only $9.99. With Orb's reputation we suspect this application will sell rather well.