Orange set to offer HD Voice technology next year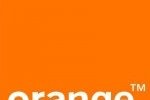 Orange, a popular wireless provider in France, announced yesterday that they plan to introduce an HD Voice technology in order to improve user's call experiences and to make for improved voice clarity.
Announced at the La Collection show in Paris, the HD Voice technology would come in the form of software. It will actually be included in some Orange handsets starting in December. Specifically, it will help limit background noise and amp up the device's ability to transmit the sound of the human voice.
By using an Adaptive Multi Rate-WideBand (AMR-WB) codec, Orange will be able to improve voice quality, but the improvements will only be detectable in handsets that have the supporting software. However, HD Voice handsets will still be able to hear those they converse with on non-HD handsets more clearly.