Orange San Diego Hands-On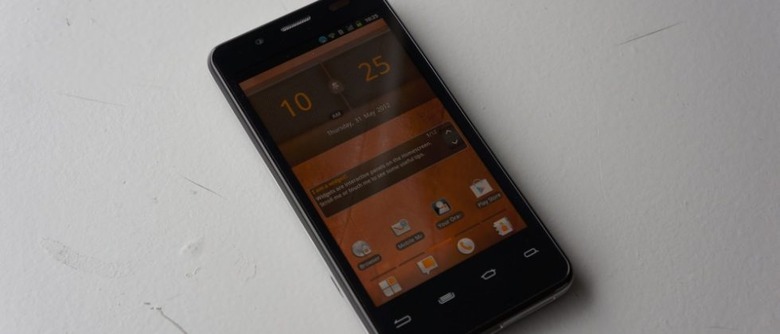 Orange and Intel unveiled the Orange San Diego here in London today, and we had a chance to go hands-on with the freshly announced device. Not much has changed about the handset since the last time we saw it, except for the new moniker and the inclusion of Orange's modifications to Android. If you've handled an Orange San Francisco or Orange Monte Carlo before, then you know what to expect.
The Atom processor inside the San Diego seems to move things briskly along with games and the web browser, although flicking between the home screen was somewhat sluggish – we're blaming Orange's customized skin on this one, as we've seen similar behaviour in the past on other phones. We did manage to run some quick benchmarks, with Quadrant coming in at 3790, and SunSpider 0.9.1 achieving 1523ms: impressive, and we're told the phone is running final software so the numbers are representative of the shipping product. The eight megapixel camera comes with a 10-shot burst mode, which seems to work as advertised, allowing the user to select the best shot from the selection, much like HTC and Samsung's current camera offerings.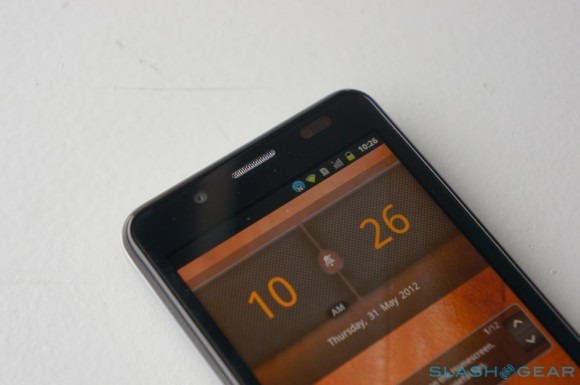 The hardware feels competent enough, and isn't as cheap as some other phones in the price range. Sure, it might be a generic black slab, but the rubberized texture on the back cover gives it a nice grip in the hand. The size is about right too: 4.03-inches, not too big, and not too small. The screen has a resolution of 1024x600, and everything looked nice and sharp to us. We were taking photos and video next to a window on a bright sunny London day, and the screen could do to a bit brighter, but fared relatively well otherwise. Viewing angles were decent, but not great: don't expect IPS quality for £200.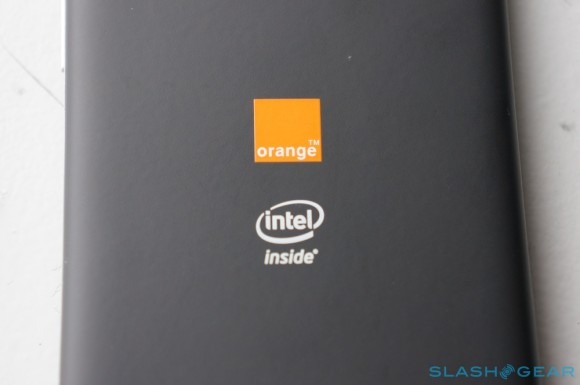 Orange and Intel seem to have struck a nice balance between the capabilities of the phone and the price. There certainly isn't anything else in this price range that seems to match the performance, and in some benchmarks Intel's offering is nipping at the heels of flagship offerings. The phone is due to be released on June 6th for £199.99 on Pay As You Go, and £15.50 on a 24-month Pay Monthly contract. We're looking forward to getting our hands on a review unit, but in the meantime feast your eyes on the pictures and video below.
The above video mentions a 4.3-inch screen – we meant 4.03-inches. Sorry!