Orange is the New Black: Season 3 trailer launches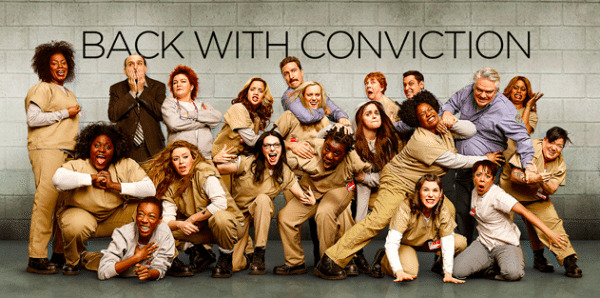 Netflix has released a trailer giving us a glimpse of Orange is the New Black's upcoming third season. The next season will be arriving on June 12, providing some summer entertainment during a season when fresh television content is hard to come by, and doing so in the same way the past two seasons have arrived: in a single big batch, facilitating those binge watching weekends. We've the rest of the details, as well as the trailer, after the jump!
The trailer might give away a bit more than some viewers are comfortable seeing — nothing that gives away the storyline, but that'll diminish the fun of getting to see things for the first time. It also hints at what we've already been promised: Season 3 will have a lot more Alex. Spoilers from Season 2 follow, so turn back now if you aren't caught up yet.
Alex is back in the prison, as we saw happen during the end of last season as Piper tipped off her ex's probation officer. Alex isn't happy about being back, but the trailer isn't all drama, including those comedic moments that make the series special.
There are some new faces joining the roster of existing characters, but you'll have to watch the trailer for yourself to get a look at them. This is the first of what is sure to be a series of trailers launching up until the third season's premiere, so stay tuned for more!
SOURCE: YouTube