Orange is the New Black Season 3 debuts early on Netflix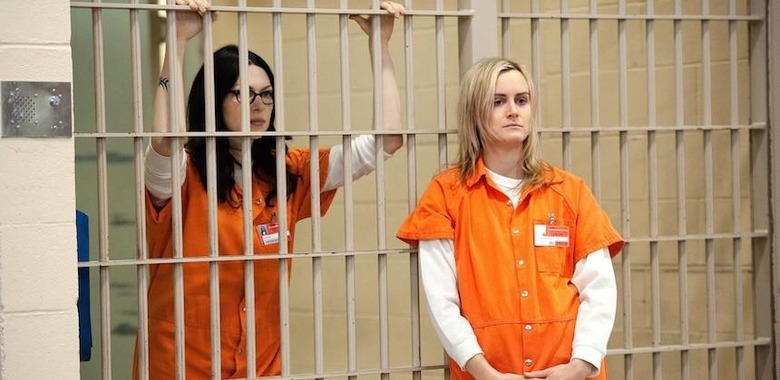 A pleasant surprise came last night for fans of the show Orange is the New Black, as Netflix premiered the new season on its streaming service a full six hours before its scheduled time. Season 3 was supposed to become available for Netflix subscribers on Friday at 3:00 AM ET, but instead was released early on Thursday evening, meaning fans had little reason not to stay up all night on a binge-watching marathon.
There was no real announcement ahead of time, just an unexpected tweet from Netflix saying that "season 3 is out on early release." The decision for the early debut even came straight from Netflix CEO Reed Hastings.
At the same time of the reveal, the very first OrangeCon, a fan event for the TV show, was going on in New York. Cast members including Uzo Aduba, Taylor Schilling, Laura Prepon, and Laverne Cox were even in attendance.
Season 3 of Orange is the New Black consists of 10 episodes, and maintains its custom of introducing a number of new characters into the setting of Litchfield penitentiary. The hit show has already been renewed for a fourth season on Netflix, meaning we still have much to see of main character Piper and the other inmates.
SOURCE Netflix